By Ken Silva pastor-teacher on Apr 26, 2010 in Current Issues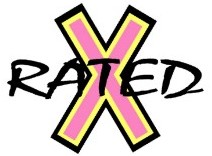 The past couple of years have seen a real rash of sermon series on sex; and this year a growing acceptance that the deviant lifestyle of homosexuality is acceptable for the Christian.
And after reading this article, it does make one wonder:
Sex is sacred. It's one of the first liberating principles that converts to Modern Paganism discover. For many of us it was a divine revelation that our bodies were sacred vessels of pleasure and delight, not sinful or an illusion, but the glorious temple of our very lives…

Pagan thought on the sacredness of sexuality has some commonality with the Hedonist and Tantra philosophies. To give and receive pleasure with as little harm as possible is considered a good and virtuous act,…

Modern Paganism recognizes all forms of sexuality between consenting adults as equally sacred. Homosexual or bisexual Pagans' lovemaking is just as powerful and holy as that of heterosexual Pagans. (Online sources)
Years of man-centered sermons are very likely to have produced pagans who think they're Christian.
See also:
IS THIS DOCTRINAL AND SOUND DR. JOHN PIPER?
GAY CHRISTIAN SINGER JENNIFER KNAPP OUT ON LARRY KING LIVE
THE SIN OF HOMOSEXUALITY IS DIFFERENT
BUT DO EMERGENCE CHRISTIANITY AND BRIAN MCLAREN REALLY LOVE GAY PEOPLE?
HOMOPRESSION IS AT LEAST AS BAD AS HOMOPHOBIA