By Ken Silva pastor-teacher on Apr 8, 2010 in AM Missives, Brian McLaren, Current Issues, Emergence Christianity, Emergent Church, Features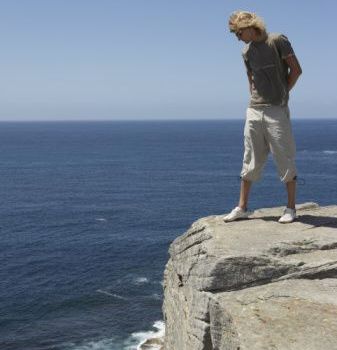 If you didn't know, Dr. Denny Burk is the Dean of Boyce College and Associate Professor of New Testament at the Southern Baptist Theological Seminary in Louisville, KY.
And today Dr. Burk hits the target dead-on concerning the new kind of progressive/liberal Christianity that Emerging Church guru Brian McLaren has now begun laying it out systematically in his latest book A New Kind of Christianity through the answers to the "10 questions that are transforming the faith."
Dr. Burk is commenting upon McLaren's most recent self-serving HuffPost piece promoting his book, which I deconstructed in Brian McLaren Asks Why Don't Evangelicals Like Me? Dr. Burk tells us:
McLaren's article is really bad, and I'm not going to refute it point by point. But I do want to remark about this last line. McLaren thinks that he would "hurt" people by preaching the substitutionary atonement of Christ, that the Bible is the inspired word of God, eternal life, and eternal judgment. He couldn't be more wrong.

Those who follow his message will end up denying the only truth in this world that leads to salvation. Rather than leading people away from "hurt," McLaren leads them to "hurt" that will not end. This is not loving nor is it the way of Christ, no matter how much McLaren says that it is. (Online source)
Amen Dr. Burk.
See also:
BRIAN MCLAREN SPREADING DIVISION IN THE CHURCH
JESUS, RECONSIDERED: BRIAN MCLAREN AND AL MOHLER ON NPR
BRIAN MCLAREN AND HIS NEW EMERGING PROGRESSIVE THEOLOGY
THE EMERGING CHURCH, PHILIP CLAYTON, AND NEW PROGRESSIVE THEOLOGY
CALLID KEEFE-PERRY, KEN SILVA, AND THEOLOGY AFTER GOOGLE
LIBERALISM 2.0 THE NEW PROGRESSIVE CHRISTIAN