By Ken Silva pastor-teacher on Dec 16, 2009 in Current Issues, Rick Warren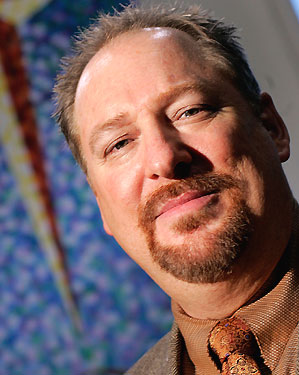 Purpose Driven Pope Rick Warren has actually been pushing the door open for corrupt Contemplative Spirituality/Mysticism (CSM) ala Living Spiritual Teacher and Quaker mystic Richard Foster—and his spiritual twin Dallas Willard—within the mainstream of evangelicalism for quite some time now.
That Rick Warren Is Now Openly Promoting Contemplative Spirituality/Mysticism is as clear as crystal as you can see in Rick Warren Wants Us To Know Peter Scazzero. If you don't know, CSM guru Peter Scazzero is a featured speaker for the upcoming Radicalis conference this February at Saddleback Church.
Part of Scazzero's CSM shtick is pushing pietism in ascetic-lite rituals like "The Daily Office"; and Warren's just delighted to introduce mainstream evangelicalism further to Scazzero's "groundbreaking ministry that integrates emotional health and contemplative spirituality to pastors, leaders and local churches."
And today PDL Pope Warren tweets a reaction to his critics:
@RickWarren So many will be ashamed 1 day that they wasted so much of life criticizing other believers instead of reaching unbelievers. (Online source)
Well, Warren may also wish to consider:
Some will be ashamed 1 day that they built Bible-twisting man-centered ministries creating false converts in the flesh intead of preaching the actual Gospel to unbelievers.
I'm just sayin'…
See also:
SOUTHERN BAPTIST PASTOR RICK WARREN AND SADDLEBACK CHURCH OPENLY RECOMMEND CONTEMPLATIVE SPIRITUALITY/MYSTICISM
RICK WARREN AND SADDLEBACK CHURCH: PRAYER IS NOT FOR THE NOVICE
PETER SCAZZERO PROMOTED BY RICK WARREN
SADDLEBACK CHURCH PASTORS USING ROB BELL TEACHINGS
RICHARD FOSTER FORMING PROTESTANT SOUTHERN BAPTIST CONVENTION SPIRITUALITY
"INWARD JOURNEY" ESPOUSED BY RICHARD FOSTER IS A FORM OF DIVINATION