By Ken Silva pastor-teacher on Oct 29, 2009 in Current Issues, Emergent Church, Erwin McManus, Homosexuality/"Christian"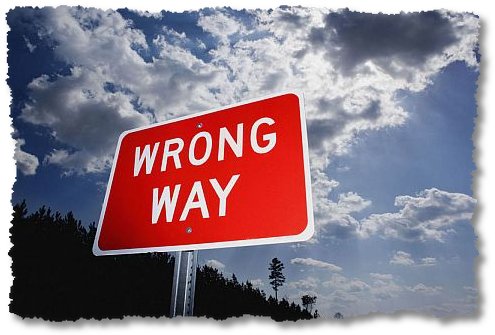 Yesterday at her Confessing Queer (CQ) blog Seth Donovan, one of the alleged "innovative" and "most important voices for the future of Christianity" who spoke "into our future" in order to "shape the future of our faith" at the recently concluded emerging church conference Christianity 21 (c 21), shares her thoughts on what she talked about at that c 21 apostasia-palooza.
Interestingly enough another C 21 "voice," ELCA pastrix Nadia Bolz-Weber is among Donovan's "co-confessors" at CQ along with Rachel from Sweet Bi and Bi. Pastor John Chisham takes a look in the piece referenced below at what Donovan confesses. As Chisham brings out:
Seth makes an interesting proposal here that I think is very consistent with emergent, post-modern people. They believe that truth is relative, and that the Bible is a book that is good for guidance, but not to be taken literally, or to dictate behavior. Seth believes the acceptance and 'love' of the people she sees are more important than the approval of God… (Online cource)
You can read pastor Chisham's post in its entirety right here.
See also:
CHRISTIANITY 21 AND ALLEGED INNOVATIVE VOICES IN THE FAITH: SETH DONOVAN
CHRISTIANITY 21 AND ALLEGED INNOVATIVE VOICES IN THE FAITH: NADIA BOLZ-WEBER
NOT SO GAY WRITING ON WALL OF APOSTATIZING EVANGELICALISM
ROB BELL, PETER ROLLINS, AND QUEERMERGENT'S ADELE SAKLER
CHRISTIANITY 21 AND ALLEGED INNOVATIVE VOICES IN THE FAITH: PHYLLIS TICKLE 
CHRISTIANITY 21 AND ALLEGED INNOVATIVE VOICES IN THE FAITH: NANETTE SAWYER