By Ken Silva pastor-teacher on Oct 27, 2009 in Devotions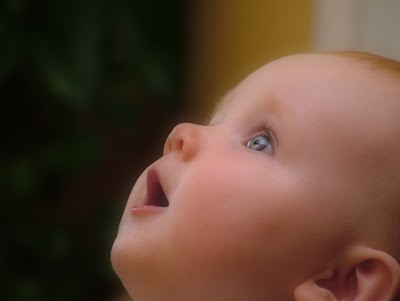 And he said unto me, My grace is sufficient for thee: for my strength is made perfect in weakness. Most gladly therefore will I rather glory in my infirmities, that the power of Christ may rest upon me. (2 Corinthians 12:9, KJV)
A Time Where We Really Can Glory In Weakness 
I don't agree with everything A.W. Tozer taught; but minus his mystical bent, overall Tozer was one of the better teachers of the Bible concerning the more spiritual side of our walk with our Lord. It's my belief that he was also speaking to our generation when he wrote circa 1960:
Today more than ever we Christians need to learn how to sanctify the ordinary! In this cynical generation, people have been overstimulated to the place where their nerves are jaded and their tastes corrupted. Everything is common and almost everything boring. The sacred has been secularized, the holy vulgarized and worship converted into a form of entertainment.
Without question these are difficult times of growing spiritual blindness we are now living through. I say it this way because, in my opinion, the average person who would be bold enough to even dare call themselves a Christian often lives in such a way that, even if there were no God at all, their lives really wouldn't be much different. They would still read the Bible on occasion, say a quick prayer or two, go about their daily lives, work, and relaxation time, with a certain level of morality; and whether God is there or not, it wouldn't really change very much as to how they order their lives.
This sad state of "Christianity" here in America is actually the byproduct of the faulty fruit of the Church Growth Movement as expressed through the various arms of its Ecumenical Church Of Deceit steeped as it is in sappy semi-pelagianism and the resultant interfaith/interspiritual inclusivism ala the egregiously ecumenical Emerging Church aka Emergent Church de-formation of the Christian faith—now morphing into Emergence Christianity. But I offer you encouragement today that even with the visible church adrift our Lord is still in absolute control.
And I tell you the truth that what we are seeing is actually a spiritual affliction, an "infirmity" of sorts sent in order to drive His very precious sheep back to His feet. Beloved of God, do you remember Psalm 119:
Before I was afflicted I went astray: but now have I kept Thy Word. Thou art good, and doest good; teach me Thy Statutes… It is good for me that I have been afflicted; that I might learn Thy Statutes. (vv.67-68,71, KJV)
O how great and wonderful is our loving Lord, Who is giving us the chance in this generation, to be "made perfect in [our] weakness." So, rather than being discouraged and exasperated as this apostasy grows, those of us who hear His Voice should instead "glory in" these spiritual "infirmities," in order "that the power of Christ may rest upon [us]." So, can you see it now? The LORD God Almighty is still sovereign and these times we now live in have come about that we might be driven to His Word, and driven to our knees, in order that we as the Body of Christ—along with the Psalmist might:
lift up mine eyes unto the hills, from whence cometh my help. My help cometh from the LORD, which made heaven and earth. He will not suffer thy foot to be moved: He that keepeth thee will not slumber. (Psalm 121:1-3, KJV)
Today I exhort you to lift up your eyes my dear brothers and sisters, and behold the coming power of our Great God and Savior Jesus Christ upon His true Church.
See also:
IT'S WELL PAST TIME TO GET READY
READ THE BIBLE, PRAY, AND DO WHAT IT SAYS
THERE IS NO SPIRITUAL SWITZERLAND
SOUTHERN BAPTIST PASTOR RICK WARREN AND SADDLEBACK CHURCH OPENLY RECOMMEND CONTEMPLATIVE SPIRITUALITY
ROB BELL ABSOLUTELY WRONG ABOUT SCRIPTURE
MOVE OVER PASTORS FOR SPIRITUAL DIRECTORS/GURUS