By Ken Silva pastor-teacher on Oct 15, 2009 in Current Issues, Features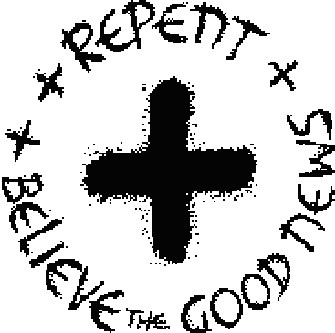 Apprising Ministries points you to Self-Help, Self-Esteem, Self-Destruction, And Large, Irresponsible Mouths today by Dan Phillips over at Pyromaniacs. Using a tragic death as a vivid background for his excellent pastoral piece Phillips actually distills the main message of man-centered mainstream evangelicalism in the process. What's missing, however, is the Gospel that Jesus told His Church to preach — repentance for forgiveness of sins would be proclaimed (Luke 24:47, NASB).
Sadly Protestant evangelicalism has been infected with the leaven of the ill-fated Church Growth Movement, which has always been semi-pelagian at best, and the tumors of Purpose-Driven pragmatism ala Rick Warren, the spurious spirituality of one like Rob Bell of the egregiously ecumenical Emerging Church aka Emergent Church de-formation of the Christian faith—now morphing into Emergence Christianity (EC), and the centered-on-the-self sentimentality of e.g. Joel Osteen, have risen to form the polestar pillars of The Ecumenical Church Of Deceit.
In one form or another, if you are at all familiar with the "gospel" preached by those mentioned above, you'll recognize their musings as captured in the following from Phillips:
Now to my actual point. Here's where this story [he is discussing] turns my mind: preaching and writing by folks like Joel Osteen, Robert Schuller, and teeming hordes of wannabes. These men (and women) take on the mantel of authority, stand in the pulpit, and tell every last one of their hearers unconditionally and without qualification that God loves them, accepts them just as they are, approves of their hopes and dreams and aspirations, and wants nothing more than He wants for them to be happy and fulfill their desires.

God will initial all their aspirations, and back them up all the way. But who is in those audiences? How do the speakers know? They never even meet 0.001% of the people who hear them. Who are they cheering on, to whom are they promising God's unconditional approval?… Who is listening? What nascent murderers, rapists, heretics, apostates, false teachers, false prophets, or other lost souls are being promised God's smile?… (Online source)
You can read this dead-on-target post by Dan Phillips in its entirely right here.
See also:
THE NIGHTMARE BEGINNING FOR MAINSTREAM EVANGELICALISM
JOHN MACARTHUR: WHEN BEING "NICE" IS WRONG
ROB BELL ABSOLUTELY WRONG ABOUT SCRIPTURE
STEVEN FURTICK CALLS JOEL OSTEEN GREAT MAN OF GOD
CONTEMPLATIVE SPIRITUALITY GROWING WITHIN MAINSTREAM EVANGELICALISM