By Ken Silva pastor-teacher on Oct 14, 2009 in Contemplative Spirituality/Mysticism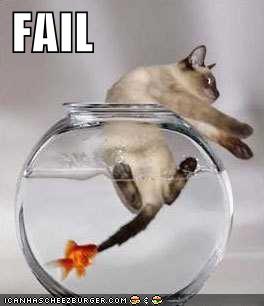 Apprising Ministries points you to an interesting discussion going on within the comments section of this post concerning a critical issue in the visible church today. We read:
The difference between the Spiritual Formation and sanctification is where you go for it. In Spiritual Formation a person goes inward…and supposedly listens. In sanctification, a person goes into God's word…and the focus is on God.

Though both are a process, one is about the Glory of God and the other is about "making my life better now." I would love any insight on sanctification vs. spiritual formation… (Online source)
Now, for an incorrect counter-point we refer you to Reforming Spiritual Formation by Kyle Strobel, who's a prominent figure in that comment section of the aforementioned piece. Strobel says:
I had an odd interaction on a blog the other day, when I ran across people who thought spiritual formation is dangerous. As in all these kinds of conversations, the issue was quite simple: They had seen it done badly and/or seen it defined poorly, and therefore concluded that it was dangerous… (Online source)
Sorry about that; now here's the correction. As in all of "these kinds of conversations, the issue [is] quite simple," people like Kyle Strobel automatically assume that anyone who has the audacity to disagree with their supposed superior spiritual knowledge is ipso facto wrong. Yeah, no pride there.
Then in the comments section of the Strobel post being discussed above, and sounding a lot like Rob Bell of the egregiously ecumenical Emerging Church aka Emergent Church de-formation of the Christian faith—now morphing into Emergence Christianity (EC), Strobel actually erects a pet EC straw man to knock down:
We never lose our ability to point and proclaim, "Look, this isn't the way it is supposed to be!" Sadly though, more often than not I would venture, that is born out of "the way I would like it to be" rather than a robust theological claim. The problem, I believe, for evangelicals, is that we have become so biblio-centric that we turn the text into something it isn't. (Online source)
Hardly, it's more like mainstream evangelicals are so biblio-ignorant they are turning to corrupt Contemplative Spirituality/Mysticism under the guise of the so-called Spiritual Formation ala Living Spiritual Teacher and Quaker mystic Richard Foster along with his spiritual twin Dallas Willard; as evidenced e.g. in Disciplines To Deception In Southern Baptist Convention.
It would seem that, just like Foster and Willard, Strobel is quite enamored with the Counter Reformation spirituality of Ignatius of Loyola, founder of the spiritual Gestapo unit the Jesuits, who were begun to be fierce defenders of apostate Roman Catholicism against the Reformers raised up by Jesus. And yet we're told under Spiritual Disciplines:
The Prayer of Examen is attributed to St. Ignatius of Loyola and serves as a catalyst for the spiritual exercises he developed.  St. Ignatius became a believer while lying in a hospital bed,… (Online source, emphasis mine)
Really; "St. Ignatuis became a believer"? No, as I pointed out in Who Is Ignatius Of Loyola?, in the preface to "The Vintage Spiritual Classics Editon" of The Spiritual Exercises of St. Ignatius the late Avery Dulles, himself a Jesuit, tells us these exercises recapitulate (briefly restate):
some of the finest fruits of medieval spirituality and stands at the opening of a new age. It thus marks a crucial turning point in the history of [Roman] Catholic spirituality. St. Ignatius, as much as any individual, might be said to represent the transition from medieval to modern [Roman] Catholicism. (xiii)
Now from the online edition of Spiritual Exercises of St. Ignatuis, 337 through 370, from the Society of Jesus (Jesuits) Oregon Province:
[SPEX352] TO HAVE THE TRUE SENTIMENT WHICH WE OUGHT TO HAVE IN THE CHURCH MILITANT 

Let the following Rules be observed. 
[SPEX353]
First Rule . The first: All judgment laid aside, we ought to have our mind ready and prompt to obey, in all, the true Spouse of Christ our Lord, which is our holy Mother the Church Hierarchical…

[SPEX365]
Thirteenth Rule . To be right in everything, we ought always to hold that the white which I see, is black, if the Hierarchical Church so decides it, believing that between Christ our Lord, the Bridegroom, and the Church, His Bride, there is the same Spirit which governs and directs us for the salvation of our souls. Because by the same Spirit and our Lord Who gave the ten Commandments, our holy Mother the Church is directed and governed. (Online source, emphasis mine)
Those are not the words of a believer in Christ. And for more on Kyle Strobel I refer you to Lee Strobel's Son – Founder of Contemplative Ministry – Biola Named as "Partner," Lee Strobel as "Supporter" (scroll about 1/4 way down the page).
See also:
EVANGELICAL RIP VAN WINKLES EMPLOY QUAKER MYSTIC RICHARD FOSTER FOR BEDTIME FABLES
THE TERMINOLOGY TRAP OF "SPIRITUAL FORMATION"
CONTEMPLATIVE SPIRITUALITY GROWING WITHIN MAINSTREAM EVANGELICALISM
"CELEBRATION OF DISCIPLINE" BY RICHARD FOSTER AN ENCYCLOPEDIA OF THEOLOGICAL ERROR
SO YOU WANT TO BE LIKE CHRIST… DITCH THE DISCIPLINES OF DALLAS WILLARD
CONTEMPLATIVE SPIRITUALITY/MYSTICISM (CSM) OF SPIRITUAL FORMATION IS RECKLESS FAITH