By Ken Silva pastor-teacher on Oct 13, 2009 in AM Missives, Brian McLaren, Current Issues, Emergence Christianity, Emergent Church, Features, Rob Bell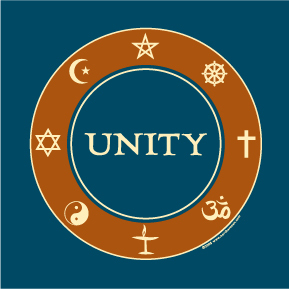 We are blessed that the Lord chose to place Apprising Ministries among the leading labors against the egregiously ecumenical Emerging Church aka Emergent Church de-formation of the Christian faith—now morphing into Emergence Christianity (EC), which is a cult of a postliberalism swallowing up more and more of mainstream apostatizing evangelicalism—a Liberalism 2.0 as it were.
Now with this in mind AM is quite pleased to point you to a dead-on-target deconstruction of this EC by my friends Bob DeWaay, pastor of Twin City Fellowship, and apologist Chris Rosebrough, host of the Fighting for the Faith program airing on his Pirate Christian Radio network.
In this must-hear discussion at TFC you'll hear DeWaay and Rosebrough explain how this EC apostasia-paloosa is very rapidly emerging into another religion entirely:
Sunday School
Discussion of the Emergent Conference – Pastor Bob DeWaay with Chris Rosebrough
mp3 Audio (Online source)
You can listen to this critical discussion deconstructing this Emerging/ent/ence pseudo-Christianity right here. A couple of things to meditate upon as you listen; 1) What is this spiritual skubalon doing in your evangelical youth groups—often slipping in through use of Nooma DVDs from the Elvis of the EC Rob Bell, and 2) Why are respected evangelical theologians remaining silent?
See also:
THE EMERGING CHURCH HIGHJACKING EVANGELICALISM
THE EMERGING CHURCH SOWING ITS NEO-ORTHODOX CONFUSION ON SCRIPTURE
THE EMERGING CHURCH HATES THE LIGHT
BRIAN MCLAREN AND EVANGELICAL PANENTHEISM (PART 6)
THROUGH ROB BELL "THE GREAT ENLIGHTENED ONES" TELL US MAN HAS DIVINE GREATNESS
NOT THE GOSPEL OF JESUS ROB BELL; IT'S NOT ANYWHERE NEAR IT