By Ken Silva pastor-teacher on Oct 13, 2009 in Current Issues, Word Faith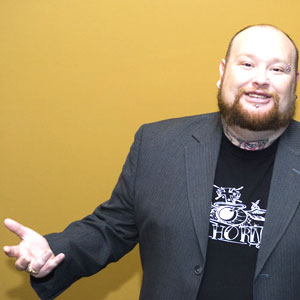 Rick Joyner, who's leading the "restoration" of false prophet Todd Bentley, introduces this video Jessa Tells Her Story along with Bentley himself.
HT: Crosstalk Blog
See also:
DISGRACED TODD BENTLEY PREPARES FOR RETURN
TODD BENTLEY IS ABSOLUTELY A FALSE PROPHET, A PHONY, AND A FRAUD
KEN SILVA ON CROSSTALK RE. TODD BENTLEY AND LAKELAND REVIVAL (YOU TUBE VERSION)
JOHN CROWDER AND THE NEW MYSTICS
KENNETH HAGIN AND KENNETH COPELAND: DO REGENERATED CHRISTIANS REALLY TEACH JESUS CHRIST IS A "BORN AGAIN MAN"?
BLASPHEMY INCORPORATED: TERMS AND CATCH-PHRASES OF THE UNGODLY