By Ken Silva pastor-teacher on Sep 30, 2009 in AM Missives, Current Issues, Features, Homosexuality/"Christian"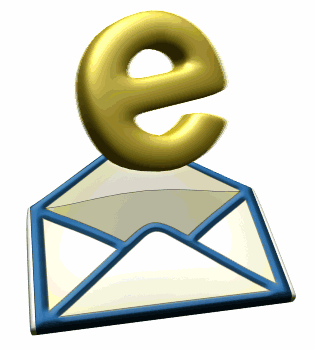 I've pointed out previously that as a general rule, and a courtesy, we do not publish email without the permission of the sender. However at the same time, all email sent to AM and Christian Research Network is considered the property of Apprising Ministries so we may indeed publish unsolicited email for the purposes of edification.
In the case of the email below, it is published with the permission of its author. He's referring to the AM post Gay Friend Of Apprising Ministries where I shared an email, which was at best, a backhanded compliment from someone who referred to himself as "an active member in emergent Christianity, as well as a god-created homosexual male."
Making no judgment concerning this individual, because I haven't enough information, I simply say that  if one, "as a god-created homosexual male," is having sexual relations with another of the same sex i.e homosexuality then according to the Bible they would—in very fact—be openly practicing the sin of sexual immorality; pure, and simple.
You see in articles e.g. like The Sin Of Homosexuality Is Different I have clearly shown that same-sex sexual relations will always be outside of Jesus' definition of marriage. I've previously pointed out that Jesus of Nazareth—our Creator—Who, by the way, is speaking from the perspective of an eyewitness, defines marriage when He informs us:
"But from the beginning of creation, 'God made them male and female. Therefore a man shall leave his father and mother and hold fast to his wife, and the two shall become one flesh.' So they are no longer two but one flesh.' "  (Mark 10:6-8, ESV)
As I said in the prior piece, while the "god-created homosexual male" who wrote the original email is most certainly welcome to his beliefs, his problem is that his argument isn't with me; it's with the Creator Himself. Can you see, homosexual activity will always be outside of the marriage covenant from a Biblical standpoint; and therefore, is among the kind of sexual immorality we are told to flee from in God's Word.
But sadly, today we in the Body of Christ are now being forced to single out homosexuality because the egregiously ecumenical Emerging Church aka Emergent Church—morphing into Emergence Christianity (EC)—is quite busy attempting to make this deviant lifestyle into a viable one for the evangelical Christian. 
And this is why AM has been warning that there's a very dark and threatening same-sex storm right now approaching hurricane force, which is currently only slightly off the coast of your own local church. The email below was entitled Your EX-homosexual friend and brother in Christ:
Hello Ken,

I could 'ditto' your 'gay' friend's enjoyment of Apprising, but I must say that it is the total opposite effect for me.

I agree with all that you have said about homosexuality, and your posts have helped me to think through some of the practices I had been involved with in the past, and weighing them up against what churches, pastors, teachers, speakers involved in the emergent/ing/ence and other movements within evangelicalism are saying and believing.

It is a sort of 'retrospective' for me because I can see a lot of what I used to believe in what is being taught today. I want to thank you for your posts, and I will be praying for you ministry and keeping a watch!

Yours in Him

Stephen
See also:
ANOTHER SIDE OF APPRISING MINISTRIES
EFFECT OF APPRISING MINISTRIES
IMPACT OF APPRISING MINISTRIES