By Ken Silva pastor-teacher on Sep 27, 2009 in Current Issues, Emergence Christianity, Emergent Church, Rob Bell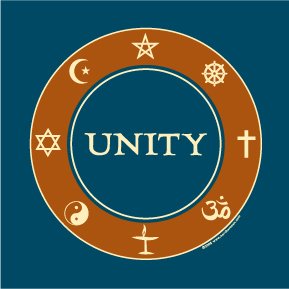 In this September 26, 2009 piece at Boston.com referenced below Michael Paulson shares some of his phone interview with Rob Bell, the Elvis of Emergence Christianity: 
Rob Bell is one of the hottest names in contemporary evangelical life. He is the founding pastor of Mars Hill Bible Church in Grand Rapids, Michigan, but is better known for his books, and especially, for his road show, which combines preaching with performance art, and is much-talked among folks trying to discern what's next for American evangelicalism.

Q: What does it mean to you to be an evangelical?
A: I take issue with the word to a certain degree, so I make a distinction between a capital 'E' and a small 'e.' I was in the Caribbean in 2004, watching the election returns with a group of friends, and when Fox News, in a state of delirious joy, announced that evangelicals had helped sway the election, I realized, this word has really been hijacked. I find the word troubling, because it has come in America to mean politically to the right, almost, at times, anti-intellectual. For many, the word has nothing to do with a spiritual context.

Q: OK, how would you describe what it is that you believe?
A: I embrace the term evangelical, if by that we mean a belief that we together can actually work for change in the world, caring for the environment, extending to the poor generosity and kindness, a hopeful outlook. That's a beautiful sort of thing… (Online source) 
While Bell's fantasy is certainly appealing ala 1 John 4:5 — from the viewpoint of the world, and the world listens to him; but it's not the primary mission of the Body of Christ, which is to proclaim God's Gospel. And the Gospel ala Luke 24:47 is clear; the Church is to preach Christ crucified so — repentance for forgiveness of sins would be proclaimed in His name to all the nations, beginning from Jerusalem. It then becomes the responsibility of each individual, who hears this proclamation and believes, to repent.
And the highjacking of "evangelical" is not confined to "the right, almost, at times, anti-intellectual"; sure, Bell's never "critical" of other's beliefs and actions, it has also been perverted by the postliberal cult of the egregiously ecumenical Emerging Church aka Emergent Church de-formation of the Christian faith—now morphing into Emergence Christianity—that Bell has chosen to align himself with. Which is exactly why I asked a long, long time ago: Is Rob Bell Evangelical?
In his latest piece Rob Bell and Evangelism my friend John Chisham, pastor of River of Life Alliance Church and fellow Christian Research Net contributor brings out an important point concerning postliberal preacher Bell, his man-centered message, and his reluctance to proclaim the Gospel. Chisham says:
One of the questions was about Rob's language, and Rob Bell takes a shot at what he perceives to be right and wrong about evangelism:

Q: I'm struck by the fact that I don't hear a lot of explicitly religious language, or mentions of Jesus, from you.
A: I think we have enough religious people who are going around trying to convert people. My guard is up when somebody is trying to convert me to their thing…

Here is what the Bible says about Evangelism:

First: Jesus speaking in the red letters:
Mark 16:15 And he said to them, "Go into all the world and proclaim the gospel to the whole creation."

The Greek for proclaim is kerusso, and is never translated "make it come through a full humanity" it means preach, proclaim verbally, with gravity and authority, like a herald or a ambassador. You are to speak the words the Master has given you under his authority.

19 "Go therefore and make disciples of all nations, baptizing them in the name of the Father and of the Son and of the Holy Spirit, 20 teaching them to observe all that I have commanded you. And behold, I am with you always, to the end of the age."

Jesus gave us the command, he has the authority to do so, and passes the authority to proclaim the truth of the Gospel, and teaching of all He has commanded us. It is not about being 'fully human'; its about proclaiming Christ. Its not about 'hoping the message gets through' but about proclaiming the message that Christ has commanded us… (Online source, emphasis his)
You can read Chisham's article right here.
See also:
DID ROB BELL FORGET THE CROSS?
ROB BELL ABSOLUTELY WRONG ABOUT SCRIPTURE
THROUGH ROB BELL "THE GREAT ENLIGHTENED ONES" TELL US MAN HAS DIVINE GREATNESS
ROB BELL AND CHRISTIAN UNIVERSALISM
SHANE HIPPS AND ROB BELL TEACHING HERESY