By Ken Silva pastor-teacher on Sep 26, 2009 in Current Issues, Emergence Christianity, Emergent Church, Features, Rob Bell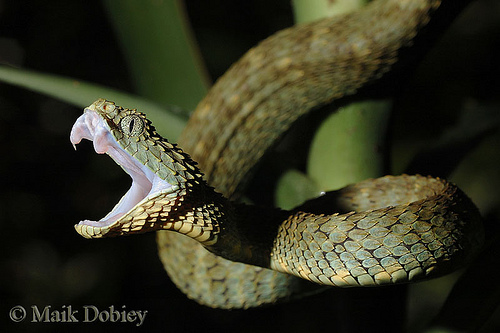 …and those who are in the flesh cannot please God. However, you are not in the flesh but in the Spirit, if indeed the Spirit of God dwells in you; But if anyone does not have the Spirit of Christ, he does not belong to Him. (Romans 8:8-9, NASB)
Turning The Truth Into Mythology
In posts like Rank Heresy Being Preached At MHBC Of Rob Bell here at Apprising Ministries I introduced you to the blatant Scripture twisting and toxic unbiblical teaching of Shane Hipps, lead pastor of Trinity Mennonite Church—a missional, urban, Anabaptist congregation.
You may also recall that Hipps is a friend of Rob Bell, easily the Elvis of the egregiously ecumenical Emerging Church aka Emergent Church de-formation of the Christian faith—now morphing into Emergence Christianity—(EC).
In fact Bell featured Hipps along with another of his friends, rapidly rising EC darling Peter Rollins, at his recently concluded Poets, Prophets, Preachers Conference (PPP). The interested reader is referred to Something's Off—Who Is Shane Hipps, And What Is He Saying? by John Chisham, pastor of River of Life Alliance Church in Marshall, Minnesota for more on that heresy-fest.
Here we point you to Shane Hipps Pantheism Twin Spin, the September 23 Fighting for the Faith (F4tF) program of Christian apologist Chris Rosebrough, which airs on his Pirate Christian Radio network. And there you can hear Rosebrough's running commentary on a couple of sermons by Hipps that he actually preached prior to his appearance at PPP. 
While using the metaphor of "wind" for the Spirit of God Shane Hipps tells us that all religions are but sails that catch this wind/Spirit of God, which he also equates with the Logos in the first chapter of John i.e. Christ Jesus:
And he [the Apostle John] desperately wants us to experience the wind—the Logos—that animating, creating life force that gives you breath right now, in this very moment… (1:35:13-1:35:23) (Online source)
Earlier, at 1:26:21 into this F4tF program, Hipps will inform us that when it comes to religion—for example—"Mennonites and Muslims, they're basically the same." Then at 1:28:21 Hipps muses:
The sail is like religion; the wind is the Spirit. You need a sail to catch the wind; to harness the wind, but ya gotta realize that sail isn't the wind. The sail is actually dependent on the wind.

You see, here's the crazy thing; the Spirit—the wind—doesn't need sails in order for it to move about the world. The sails need the wind. So the Spirit, in order for it to move and operate in the world, has no need of religion.

But we—those of us made the way we are—for some reason, need sails in order to catch the wind. We need religious structures, external things…some religions are better equipped to catch the Spirit of God… (Online source)
And finally, for now, if you actually take the time to listen to the sermon from Hipps that Rosebrough is reviewing you'll hear Hipps preaching the same quasi-universalism as Rob Bell himself. Sadly, it's because Shane Hipps is so deluded by his practice of Contemplative Spirituality/Mysticism he will tell his congregation the foolishness you're about to see below.
Hipps preaches that even very the devout Muslim and Al-Qaeda leader, Osama Bin Laden is indwelt by God the Holy Spirit when he supposes at 1:36:10 into this sermon of rank heresy:
This Logos affects everybody; including Osama Bin Laden. As long as he's got breath, [emphasizes] in him is a spark of the divine. (Online source)
Yes, in His absolute sovereignty God "affects everybody," at least  to some extent; but the Bible is crystal clear—as you can see from my opening text—God the Holy Spirit tells us that in no uncertain terms— if anyone does not have the Spirit of Christ, he does not belong to Him.
And anyone who thinks that the terrorist Osama Bin Laden exhibits any fruit whatsoever consistent with one who has been "born again," i.e. regenerated (see—2 Corinthians 5:17), which must happen before one is indwelt by God—the Spirit of Christ—then they seriously need to have their spiritual heads examined.
Yet this love of the self (see—2 Timothy 3:2) is the kind of satanic skubalon, which has been slithering into your own mainstream evangelical youth groups for years now. I'm afraid it truly is as I said before: The Nightmare Is Beginning For Mainstream Evangelicalism.
In the video clip below:
Rob Bell interviews Shane Hipps about his new book "Flickering Pixels" during the 2009 National Pastors Convention in San Diego, CA.
See also:
DID ROB BELL FORGET THE CROSS?
ROB BELL ABSOLUTELY WRONG ABOUT SCRIPTURE
SHANE HIPPS AND ROB BELL TEACHING HERESY
THROUGH ROB BELL "THE GREAT ENLIGHTENED ONES" TELL US MAN HAS DIVINE GREATNESS
ROB BELL AND CHRISTIAN UNIVERSALISM