By Ken Silva pastor-teacher on Sep 28, 2009 in AM Missives, Current Issues, Homosexuality/"Christian"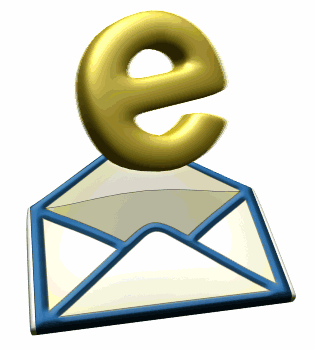 I've pointed out previously that as a general rule, and a courtesy, we do not publish email without the permission of the sender. However at the same time, all email sent to AM and Christian Research Network is considered the property of Apprising Ministries so we may indeed publish unsolicited email for the purposes of edification.
Such is the case of the below. As you witness the truth and share the Gospel with people during this time of growing spiritual blindness, often you'll receive a response much like this one. Generally what one speaking as this is doing is attempting to portray your testimony as helping them move in the opposite direction you initially intended.
Unfortunately for one who does so, they are only revealing the hardness of their own heart to the truth. And sometimes this is precisely what the Lord says will happen. You may recall e.g. God told Isaiah that this would be the main result of his preaching:
And I heard the voice of the Lord saying, "Whom shall I send, and who will go for us?" Then I said, "Here am I! Send me." And he said, "Go, and say to this people: "'Keep on hearing, but do not understand;keep on seeing, but do not perceive.' Make the heart of this people dull, and their ears heavy, and blind their eyes; lest they see with their eyes, and hear with their ears, and understand with their hearts, and turn and be healed." (Isaiah 6:8-10, ESV)
Now I'm not saying this is what has happened to the author of the email below; however, at the same time, I do feel sorry for him if  "as a god-created homosexual male" he is practicing the sin of sexual immorality by having sexual relations with another of the same sex i.e homosexuality.
You see in articles like The Sin Of Homosexuality Is Different I have clearly shown that same-sex sexual relations will always be outside of Jesus' definition of marriage. So while the author below is most certainly welcome to his beliefs, his problem is that his argument isn't with me; it's with the Creator Himself.
When he wins that one, then he can come back and talk to me. But because the Emerging Church is now openly pushing their gay affirming agenda for mainstream evangelicalism, AM has been warning that there's a very dark and threatening same-sex storm right now approaching hurricane force, which is currently only slightly off the coast of your own local church:
Dear Ken,

As an active member in emergent Christianity, as well as a god-created homosexual male. I enjoy reading your articles. They have helped me articulate what I believe and why. They also always put a smile on my face. I do not agree with most things you say but I read you everyday because it has made me grow in love of God and love of Humanity.

Thank you
Your gay friend
Brandon
See also:
ISSUES, ETC. ON ELCA AND HOMOSEXUALITY
PROTESTANT CHURCHES SHIFTING TOWARD AFFIRMING HOMOSEXUALITY
BUT DO EMERGENCE CHRISTIANITY AND BRIAN MCLAREN REALLY LOVE GAY PEOPLE?
TONY JONES WILL DISCUSS HOMOSEXUALITY BUT NOT FROM SCRIPTURE
JOHN SHELBY SPONG ADMITS HOMOSEXUALITY IS CONDEMNED IN SCRIPTURE