By Ken Silva pastor-teacher on Sep 26, 2013 in Current Issues, Features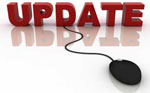 This remains a very difficult period of testing and we seek comfort in God's Word, which reminds us He is sovereign and that our Lord has a plan.
As I said before, the doctors told me from the beginning that the recovery from the spinal infection osteomyelitis, discitis is a long and difficult process.
You've likely noticed there's been no new content here at Apprising Ministries for a bit of time now. One reason is I'm still trying to get over a bad head cold.
In order to battle that serious spinal infection during my months in the hospital I had weeks and weeks of the very powerful intravenous antibiotic nafcillin.
As a result, it's going to take time to build my resistance back up. In addition, I'm also dealing with the gradual decrease of other medications that I've been on.
Bones heal very slowly so I'm still experiencing pain in my back as well. Even so, it's my hope that you will start to see some new activity here at AM very soon.
We do intend to continue the work to which I believe God has called me; that being providing solid biblical teaching and exposing apostasy within evangelicalism.
In closing, please know donations are a real concern due to a very slow summer season and because we also face a six figure debt with doctor's bills, the hospital, etc.
Receiving no support from any churches or denominations, we hope you'll keep in mind that a ministry like this relies solely upon the generosity of God's people for its support.
So if you would like to help us out in this time of need, your prayer and financial support would be deeply appreciated. If you feel so led, you may donate via PayPal by clicking here.
Or, you can make your checks/money orders payable to Connecticut River Baptist Church with Apprising Ministries in the memo and send them to:
Connecticut River Baptist Church
P.O. Box 340
Claremont, NH 03743
Further reading