By Ken Silva pastor-teacher on Dec 6, 2012 in Current Issues, Features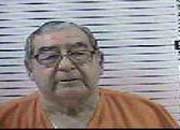 As president of a leading online apologetics and discernment ministry (OADM) part of Apprising Ministries is to document this growing apostasy within the mainstream of evangelicalism.
Unfortunately, this appears to be a time like Amos 8:11-12 when Jesus is also sending 1 Peter 4:17 judgements upon the visible Christian church. Sadly, storied like this are on the increase.
The Mississippi Press tells us in $1M bail set for Mississippi pastor accused of sexual battery of boy that the Associated Press is reporting:
A 71-year-old Mississippi pastor remains in jail on a $1 million bond after he was arrested on charges of sexual battery of a child. He is accused of having sex with a boy who is now 18.

The Commercial Appeal reports Larry Singleton, pastor of Bay Springs Baptist Church in Abbeville, Miss., was arrested by investigators with the Tate County Sheriff's Department Monday after they received a complaint days earlier from the victim, who accused Singleton of forcing him to have sex.

Sheriff Brad Lance said the sexual abuse allegedly began when the victim was 11 years old and continued for several years.

Singleton made his first court appearance Tuesday where his bond was set. (source)
In North Mississippi Pastor Charged in Sex Crime Dennis Turner begins:
"Pastor Singleton, did you have an inappropriate relationship with that young man?"  Seventy-one year-old Larry Singleton kept his head down and remained silent as he entered Tate County Justice Court Tuesday…
[P]art of the investigation, is trying to determine exactly for how long it was going on, but it began when the man was 11-years-old, " said Tate County Sheriff Brad Lance…
"Right now, the only information we have is the one victim with allegations of this going on in our County. We don't have any information about anything going on at the Church or the Gateway Christian School," said Lance.
Pastor Singleton's arrest comes as more cases of this type come to the attention of Tate County Deputies… Lance suspects the case could get delayed if this case gets bigger "It's not atypical in these types of cases that other people come forward, especially with a person in a position of trust like this man has". (source)
Finally, Bob Allen of Associated Baptist Press adds:
Larry Singleton, pastor of Bay Springs Baptist Church in Abbeville, Miss., was arrested by the Tate County Sheriff's Office Monday, Dec. 3. His church, located in neighboring Lafayette County, is affiliated with the Southern Baptist Convention,Mississippi Baptist Convention and Lafayette Baptist Association, based in Oxford, Miss…

Police said Singleton volunteered at an extension campus of Gateway Christian Schools, sponsored by the independent Gateway Baptist Church in Memphis, Tenn., but did not have any contact with students.

Authorities said Singleton could appear before a grand jury as early as the upcoming mid-January term, but it might be at the following term in March. Sheriff Brad Lance told the Tate County Democrat the investigation is in its early stages, but he anticipates that additional charges will be filed.

Anyone with information is asked to call the Tate County Sheriff's Department in Senatobia, Miss. (source)
Further reading