By Ken Silva pastor-teacher on Nov 28, 2012 in Current Issues, Features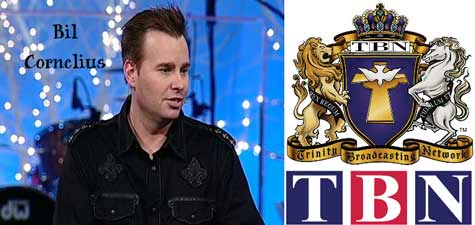 Apprising Ministries has been warning you of growing syncretism within contemporary evangelicalism. One stream of this perversion of the Christian faith is the ongoing embrace of Word Faith prosperity preachers.
Prophet-pastor Steven Furtick gave this a real jump start with his Code Orange Revival in mid January of this year. This event was chocked full of WF prosperity preachers including Furtick's Favorite Preacher In The World.
By the way, that would be the most notorious of WF spiritual snake oil salesmen, T.D. Jakes. This noted, we're now seeing these WF heretics—even those as blatant as Rod Parsley—being given credibility as never seen before.
Speaking of WF flakes, well known evangelicals are even openly praising the Trinity Broadcasting Network itself—that nefarious haven of heretics—e.g. David Jeremiah Praises "Vision God" Gave To TBN's Paul Crouch.
Now, I first told you about Bil Cornelius, pastor of Bay Area Fellowship (BAF) of Corpus Christi, TX in Seeker Driven Prophet-Pastor Mentor Bil Cornelius WelcomesRev Run To Church. BAF has long been quite influential.
As a matter of fact Leadership Network reminds us that BAF, firmly in the Seeker Driven camp, "has been listed in Outreach Magazine's 100 Fastest Growing Churches in America." ((http://tiny.cc/n17oq, accessed 11/28/12.)) Cornelius is no lightweight in that crowd.
Earlier today, actually a couple of times, Cornelius would tweet:

(source)
Notice that one of Cornelius' guests is John Bevere of Messenger International who later tweeted:

(source)
Since Bevere set that one right on a tee for me, I decided to share with him some cold, hard, truth:

(source)
You need to realize that this kind of "unity" between the Seeker Driven camp and the Word Faith camp is not of God. It's all part of delusions which, if one persists along their selfish course, will really not end well for them.
Their destination is into the coming Global Family of the Antichrist:
The coming of the lawless one is by the activity of Satan with all power and false signs and wonders, and with all wicked deception for those who are perishing, because they refused to love the truth and so be saved.

Therefore God sends them a strong delusion, so that they may believe what is false, in order that all may be condemned who did not believe the truth but had pleasure in unrighteousness. 
(2 Thessalonians 2:9-12)
Further reading