By Ken Silva pastor-teacher on Nov 19, 2012 in AM Missives, Current Issues, Features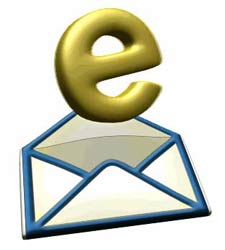 I've pointed out many times now that as a general rule, and a courtesy, we do not publish email without the permission of the sender.
At the same time, all email sent to AM and Christian Research Network is considered the property of Apprising Ministries so we may indeed publish unsolicited email for the purposes of edification.
Such is the case here. Over the past few days I've had a cordial email exchange with Ritchie Johnson, who is director of the Transform Student Ministries of Kay Arthur's Precept Ministries International.
The discussion between Johnson and myself was actually  prompted by an article entitled Transform Student Ministries Of Kay Arthur's Precept Ministries Turns To Steven Furtick For Inspiration.
It was written by Christian Research Network associate editor Erin Benziger and originally ran on CRN. As you'll see, Johnson took exception to a couple of things Benziger said in her post.
He also asked me why AM and CRN didn't contact PMI and ask them about why they ran the blog post using the self-absorbed self-help stylings of Seeker Driven prophet-leader Steven Furtick.
UPDATE: The post using fables from Furtick was finally removed late this afternoon, November 20.
As you'll see, I offered to run this email exchange in its entirety so everyone will see what Ritchie Johnson had to say. Since he chose not to even address the offer, it seemed best to make our discussion available:
On Nov 16, 2012, at 9:01 AM, World Wide Web Owner wrote:

From: Ritchie Johnson
Subject: Blog post regarding Transform Student Ministries…

Message Body:

I would like to speak to someone regarding this blog post. I am the director of this ministry and would value a chance to offer an explanation and seek conciliation.

Blessings,

Ritchie Johnson
—
This mail is sent via contact form on Apprising Ministries https://www.apprising.org/

From: Ken Silva [mailto:revkensilva@gmail.com]
Sent: Friday, November 16, 2012 11:44 AM

To: Ritchie Johnson
Subject: Re: Blog post regarding Transform Student Ministries…

Hello Ritchie,

Thank you for contacting Apprising Ministries from which extends Christian Research Network. Please know I received your email as being written from a point of sincere concern on your part.

I'm responding in the tone of two people talking about issues over coffee. I just put all of this up front due to the coldness of the written language, which lacks the ability to distinguish inflections, etc.

Below you said: "I would like to speak to someone regarding this blog post. I am the director of this ministry and would value a chance to offer an explanation and seek conciliation." I certainly see no problem with that.

I'm assuming that you're referring to this:

TRANSFORM STUDENT MINISTRIES OF KAY ARTHUR'S PRECEPT MINISTRIES TURNS TO STEVEN FURTICK FOR INSPIRATION

This article was actually written by Erin Benziger, who is my associate editor at CRN. The version above is a repost where I added some of my own commentary at the beginning since I've been tracking the serious drift of Steven Furtick for some three years now.

You may feel free to share with me what's on your mind.

Sincerely,

Ken Silva, pastor-teacher

President
Apprising Ministries
Ezekiel 3:7-14

Gen. Ed.
Christian Research Network
2 Corinthians 11:12-15

Notice: The information contained in this e-mail message, including any attachments, is for the sole use of the intended recipient(s) and is to be considered privileged and confidential under the pastor-client privilege. Any unauthorized review, use, disclosure or distribution is prohibited. If you are not the intended recipient, please contact the sender by reply e-mail and delete the original message and all copies from your computer.

On Nov 16, 2012, at 2:15 PM, Ritchie Johnson wrote:

Hi Ken,

It just so happens I have coffee right here!

Thank you for the rapid response. I understand your concern in communicating via e-mail. I will only aim to be frank and honest.

The blog in question was written by a volunteer, a young godly woman who has staffed some student ministry events in the past and participated in a 10 week training program for young adults we refer to as our intern program. Because of our small staff (there are three of us, on site here in Chattanooga at Precept Ministries), we utilize volunteers to blog for us as a part of trying to develop a social media platform. The process has been one of trial and error for us.

This particular blog, utilizing Mr. Furtick's name and work, should not have made it through our editing process, but it did. This oversight was my responsibility and has been passed directly to my leadership here at Precept. In no way do we endorse Mr. Furtick or use his books, messages, conferences, etc. I would even say that we probably agree on Mr. Furtick and his place (or not) in Orthodox Christianity, but I don't want to head in that direction here.

I wanted to admit to our oversight as well express a couple of honest concerns. One of my concerns is that I feel the blog mischaracterized us with statements such as this:

"a dubious decision by Arthur's Precept Ministries to expose their Transform Student Ministries to emerging ecumenical magisterium member and Seeker Driven prophet-leader Steven Furtick."
 
This statement is patently false. And adding this statement: "Interestingly, a search for additional articles by this individual on Transform's website yields no results." seems to be a very thinly veiled accusation of some type. Ultimately, my question is this. If Apprising Ministries and the CRN respect the mission and vision of Precept and endorse the proven track record of this ministry, why not take the time to give us a call and question us directly on the matter?

Again, thank you for allowing a venue through which to share my explanations, thoughts, and concerns. I look forward to hearing back from you.

Blessings,

Ritchie Johnson

On Nov 19, 2012, at 2:54 PM, Ken Silva wrote:

Hi Ritchie,

Please forgive the delay in getting back to you. I'm battling an abscessed tooth right now and feeling so poorly is really slowing me down. Indeed it can be difficult communicating via email with someone we don't know. That said, I do appreciate frank and honest discussion as I suppose you do as well.

Specific now to the subject at hand, which is this post Look in the Mirror and Preach at the blog of Transform Student Ministries, which as you know "is the generational equipping arm of Precept Ministries International." You told me below that the piece was put up by a young woman volunteer who's been through your intern program.

Looking at the site I see that was back in 2010; and further, we're also told that Stephanie "has been serving the past couple of years with Transform Student Ministries as a Boot Camp and Conference Staffer." So, it's not like she wouldn't be familiar with your policies. She's also been posting there for a while now and is apparently trusted to post on her own.

You also said that the blog in question "utilizing Mr. Furtick's name and work, should not have made it through our editing process, but it did." Thank you Ritchie for letting me know that this is your responsibility and has now passed directly to your leadership. Also, to be clear, you did point out that:

In no way do we endorse Mr. Furtick or use his books, messages, conferences, etc. I would even say that we probably agree on Mr. Furtick and his place (or not) in Orthodox Christianity, but I don't want to head in that direction here.

Then you shared a couple of things with which you were sincerely concerned about regarding Erin's CRN article TRANSFORM STUDENT MINISTRIES OF KAY ARTHUR'S PRECEPT MINISTRIES TURNS TO STEVEN FURTICK FOR INSPIRATION.

You felt you were "mischaracterized" by this statement:

"a dubious decision by Arthur's Precept Ministries to expose their Transform Student Ministries to emerging ecumenical magisterium member and Seeker Driven prophet-leader Steven Furtick."

You say: "This statement is patently false."  Ritchie, here's the issue: That mirror post is quite clearly built around Furtick's fantasy and absolutely encourages the readers to themselves participate in this self-affirmation self-help nonsense a la STEVEN FURTICK AND STUART SMALLEY WITH FAITH CONFESSIONS AND DAILY AFFIRMATIONS:

Let's expound on Steven's mirror idea first. I will put it in three simple steps. Step one: get an old music stand out. Step two: Stand it, and yourself, in front of a mirror. Step three: have at it.If the above does not work, keep reading. Continue to stand in front of the mirror. Stare at yourself until you get over your shyness. (If eye contact with your audience creeps you out, just look at the back wall.)

That noted, I will take you at your word as to how this post, which at this writing is actually still there, ended up posted at the Transform Student Ministries blog. I think you can understand that when something gets posted on a website, a decision is made. In this case we saw that as a dubious decision.

You then bring out that, in your opinion, "by adding this statement: 'interestingly, a search for additional articles by this individual on Transform's website yields no results' seems to be a thinly veiled accusation of some type." Unfortunately, I'm not sure how Erin's statement could be construed as an accusation. It's merely a statement of fact is all.

Then you asked about Apprising Ministries and CRN respecting "the mission and vision of Precept" and endorsing "the proven track record of this ministry." To be honest, I have paid very little attention to Kay Arthur other than her questionable association with Beth Moore and Priscilla Shirer, whom we absolutely do not recommend.

However, since this situation has evolved, and the more I've looked into the work of Kay Arthur, the more concerns I have. Unfortunately, we're not in agreement about any proven track record for Kay Arthur. For example: KAY ARTHUR OF PRECEPT MINISTRIES INTERNATIONAL AND THE UNCHANGED AND UNCHANGING NEIL ANDERSON

As far as taking time to call and question you directly on the matter, we're dealing here with teaching which is already in the public arena. Therefore, it needs to be dealt with publicly. There's no question that Transform Student Ministries has exposed people to the Seeker Driven quasi-Word Faith mythology of Steven Furtick.

In fact, only the Lord knows how much more Stephanie's done to further infect young people with Furtickism via being on staff at Boot Camps and Conferences. It's beyond question that she's quite enamored with Steven Furtick's ideas to have written such a post clearly encouraging the self-centered foolishness of daily affirmations before a mirror.

Ritchie, as far as a venue to share your "explanations, thoughts, and concerns," I would be glad to post our entire email exchange as is on both Apprising Ministries and Christian Research Network. This way people will have the benefit of reading it. Then they can see our cordial discussion concerning these matters for themselves.

That's actually something that a private phone call would not have allowed. I pray that you'll find this offer acceptable and I look forward to hearing back from you.

Blessings,

Ken Silva, pastor-teacher

On Nov 19, 2012, at 3:31 PM, Ritchie Johnson wrote:

Hi Ken,

Sorry about the tooth, that's one of those things that you just can't make comfortable unfortunately (I think lower backs fall in the same category).

To clear up something from below, Stephanie was a volunteer blog writer. She has served as temporary staff during student events in the past. In other words, she is neither a full-time nor part-time staffer and wrote the blog as an act of service. Volunteer function or not, I still accept the responsibility as the director of the ministry.

We're going to have to agree to disagree on many of your points below Mr. Silva, as is possible in the Body of Christ. However, I trust if you knew our ministry more intimately, you would see that we are a student ministry with high expectations of students who desire to meet God in His Word.

I hope you feel better soon.

Blessings,

Ritchie Johnson