By Ken Silva pastor-teacher on Aug 24, 2012 in Current Issues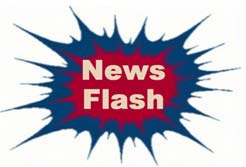 This just in from Internet News headquarters, where our motto continues to be:
If it's news; it's news to us. Dateline Anywhere USA; maybe even Your Town.
This just in: The evangelical community's gone nutso. Well, maybe that's not news.
Anyway, IN has been told that this short video clip below is actually a pirated promo for ER3.
Ok, we made that up; but just perhaps, in a postmodern context, Emma is really a metaphor for the visible church.
You see, who's to say, could it be that Christendom needs to be naturally cleaned up by ecumenical elephants:
[mejsvideo src="https://www.apprising.org/wp-content/uploads/2012/08/ElephantCleaning.mov" width=640 height=360]
Further reading