By Ken Silva pastor-teacher on Jul 11, 2012 in Current Issues, Features, T.D. Jakes, Word Faith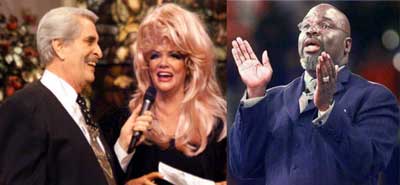 Since we came online at the end of August 2005 as a pioneer in the field of Internet apologetics and discernment work Apprising Ministries has, sadly, been documenting The Falling Away Of The Evangelical Church.
Even months before the ill-fated ecumenical Elephant Room 2, both myself and Chris Rosebrough of Pirate Christian Radio told you that James MacDonald and Mark Driscoll would use it to mainstream T.D. Jakes.
Jakes was allowed to affirm both trinitarianism and modalism simultaneously while at ER2. I also explained that a couple of weeks later James MacDonald appeared on the February 6, 2012 edition of Chris Fabry Live.
There MacDonald clearly implied that Jakes is moving away from the Word Faith prosperity gospel as well, which you can hear for yourself below:
[mejsaudio src="https://www.apprising.org/wp-content/uploads/2012/07/Fabry-MacDonald1.mp3″]
As I also told you in Elephant Room 2's T.D. Jakes, Pastrix Paula White & His Upcoming Woman Thou Art Loosed MacDonald did say that if Jakes wants to be accepted as evangelical, as opposed to WF, then:
his ministry will have to bear that out.
Here's where we jump the track because the evidence has actually been quite the opposite since ER2. Now yet another example to follow. This exclusive video clip is from last night's Praise The Lord program on the TBN.
Below you'll see T.D. Jakes himself paying the obligatory homage to heretics Paul and Jan Crouch right along with minor league WF wannabe "Pastor" Wayne R. Crozier of something called Abundant Life Ministries:
[mejsvideo src="https://www.apprising.org/wp-content/uploads/2012/07/Jakes-PTL.mp4″ width=640 height=360]
And now we're reminded of something God has asked rhetorically, with the implied answer, of course not:
"Do two walk together, unless they have agreed to meet?" (Amos 3:3 )
Further reading