By Ken Silva pastor-teacher on Apr 11, 2012 in AM Missives, Current Issues, Features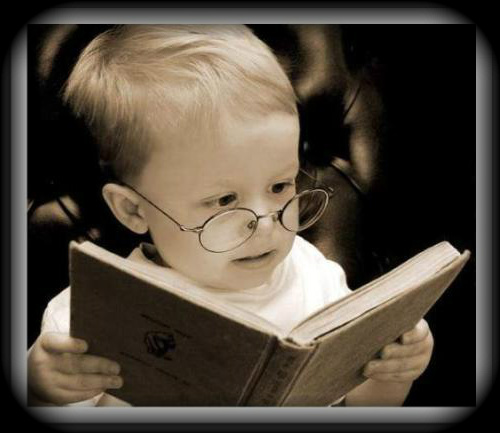 With the current sorry state of the mainstream evangelical community such as it is, you may wonder: How is it such confusing, and conflicting opinion in virtually every area of life, slithered into it?
Well, the answer must be stated bluntly; there are too many who just do not have the proper qualifications to speak on the subjects they are so quick to pontificate on.
Today we have a veritable cornucopia of so-called "experts," who are simply no more capable in their fields than TV's fictional Tim "The Tool Man" Taylor is in his Home Improvement workshop.
Apprising Ministries thinks that today it's imperative you be quite careful to very thoroughly check out whom it is that you choose to listen to regarding teachings about Jesus Christ and the one true and living God as revealed in the Bible.
From the poison fruit of secular humanism, with it relativism giving birth to postmodernism, we now have a severe crisis of morality in our society; and as a result there are many "scholars" who do not use proper ethics in their works.
The honest scholar seeks to discover the actual truth; regardless of his own personal convictions. And while all of us as human beings are biased to at least some degree, the honest researcher does his best too set these presuppositions aside.
In the case of those of us who are Christians, we sincerely ask the Lord to keep our prejudices out of our work, but the fact remains; the objective seeker of truth is interested in one thing only: What does the actual evidence show to be true.
And today more than ever, as we watch this apostasy growing and the sky turning red this morning, we must — Do your best to present yourself to God as one approved, a worker who has no need to be ashamed, rightly handling the word of truth (2 Timothy 2:15).
The time is now for the Christian community to get back to studying what the Bible itself has to say; not what we wish it would say. And we need to further equip the saints to contend for the faith that was once for all delivered to the saints (Jude 3).
I now tell you in the Lord that teachers of counterfeit forms of Christianity like Rick Warren and Brian McLaren and Joel Osteen have been allowed by God as judgment against the visible church. It's a wake-up call, if you will, but the good news is it's not too late.
Today let's renew our vows to our glorious and majestic, great and mighty, God and Savior to boldly stand for His Truth, no matter what; to the end. For it is written:
My soul continually remembers [my affliction and my wanderings] and is bowed down within me. But this I call to mind, and therefore I have hope: The steadfast love of the LORD never ceases; his mercies never come to an end; they are new every morning; great is your faithfulness.

"The LORD is my portion," says my soul, "therefore I will hope in him. The LORD is good to those who wait for him, to the soul who seeks him. It is good that one should wait quietly for the salvation of the LORD. (Lamentations 3:20-26)
See also:
REFUTE FALSE DOCTRINE OR ADAPT IT?
T.D. JAKES IS NOT A WORD FAITH PROSPERITY PREACHER?
GOD GIVES KEN SILVA A WORD FOR SEEKER DRIVEN/ATTRACTIONAL MEGAPASTORS