By Ken Silva pastor-teacher on Apr 7, 2012 in Current Issues, Devotions, Features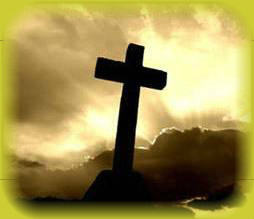 Apprising Ministries reminds you that the concept of sin comes from the Greek word hamartia. It's an archery term that means "to miss the mark."
Now, the thinking person is going to ask here: Well, what mark is it that we miss? The answer is: The absolute perfect righteousness of Jesus Christ.
Here then from Christ Himself is a concise definition of sin:
Jesus answered, "The most important is, 'Hear, O Israel: The Lord our God, the Lord is one. And you shall love the Lord your God with all your heart and with all your soul and with all your mind and with all your strength.'" (Mark 12:30)
Anyone who does not live this greatest of the commandments at every moment sins—period. Jesus—the God-Man—is the only One Who could ever fulfill this commandment. The moment we take a breath we fail this miserably.
Maybe now you will see how awful and dreadful is our peril, but O how merciful and awesome our God is to have lived this for those who will give themselves to Him.
On the other hand, it should now be patently obvious that there simply is absolutely no such thing as a life good enough to merit Heaven. Accept God's love and His grace in Jesus Christ, or be judged by that above Law.
If we really do love God and our fellow man then we must return to preaching Jesus Christ and Him crucified…
See also:
REFUTE FALSE DOCTRINE OR ADAPT IT?
ALL FALSE TEACHERS SEEK THE APPROVAL OF MAN