By Ken Silva pastor-teacher on Mar 28, 2012 in AM Missives, Current Issues, Features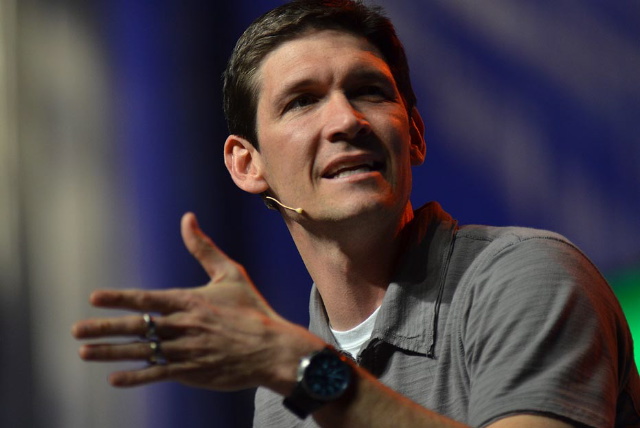 Apprising Ministries often functions spiritually as a kind of Reconnaissance, Surveillance, and Target Acquisition (RSTA) unit along the Internet Front of this Truth War.
I pointed out a while back during my appearance Tonight Matters With Ken Silva Of Apprising Ministries that the Net is moving 6 months to a year ahead of the main of the Christian community.
That's why I told you that Elephant Room 2 was like a nuclear explosion in the spirit world and its silent shockwaves have damaged more structures than we can yet see. ER2′s most devastating effects have yet to see their full manifestations.
The mainstreaming of Word Faith mogual T.D. Jakes and his wannabe, attractional Prophet-Pastor Steven Furtick, will prove to have many adverse effects within evangelicalism. Sadly, it plays right into the hands of enemy forces and their next area of attack upon the wavering heart of the church visible.
In Mark Driscoll, Acts 29 Network, And Rick Warren I brought to your attention a February 7 post by Mark Driscoll called Dear Acts 29 Members over at the Acts 29 Network blog. There the ER2 co-host told us he would be increasing his direct involvement with A29:
Now, it's no secret I've been critical of A29, e.g. Mark Driscoll, Acts 29 Network, & The Emerging Church. That noted, I've also talked to dear Reformed brothers in A29 who're not involved with its quasi-contemplative leanings, a growing charismania, and who aren't pleased with Mark Driscoll's drift.
I did, however, find it odd that Matt Chandler was officially joining the board of Acts 29:
Well, now we see more indication that Matt Chandler is making a stronger connection with A29 and Mark Driscoll. That noted, it seems ER 2 may have made more of a ripple within Acts 29 than we initially knew.
Today in A Note on Some Transitions Driscoll tells us he will no longer be president :
As a young church planter I wanted a tribe to belong to. So, I started gathering a few other young church planters for mutual learning, accountability, and encouragement. Before long, Mars Hill Church was formally supporting church planters in both the U.S. and India. Then, I met Pastor David Nicholas, whose Spanish River Church had generously supported church planters for many years. Together, we founded the Acts 29 church-planting network…

Recently, I sensed that not all was well in Acts 29. As my concerns grew, I recently resumed the presidency of Acts 29 to work directly with our network captains, most influential pastors, and staff. It seemed to me that some of our relationships, board size and structure, communication, systems, and such were not as effective as we needed, which is to be expected to some degree in a large, complex, fast-growing entrepreneurial network such as ours.

Seeking wise counsel, I asked Darrin Patrick and Matt Chandler to fly to Seattle in order to meet with the executive elders of Mars Hill for a full day to decide a course of action. They graciously did so, and in our time together was a rich, true brotherhood, a renewed and deepened commitment to Acts 29, and a Spirit-lead unity.

Together, we decided, in light of all the complexity we're facing, that the best thing for Acts 29 going forward would be for Matt Chandler to assume the presidency, move the network offices to Dallas, and select his Acts 29 staff.

In light of this, I want to sincerely thank the people of Mars Hill for investing millions of dollars over the years in Acts 29 and the people of The Village for being willing to house the Acts 29 headquarters. (Online source)
See also:
FALLOUT OF THE ELEPHANT ROOM 2 HITS ACTS 29 CHURCH
MARK DRISCOLL, ACTS 29 NETWORK, & THE EMERGING CHURCH