By Ken Silva pastor-teacher on Feb 4, 2012 in Current Issues, Features, Word Faith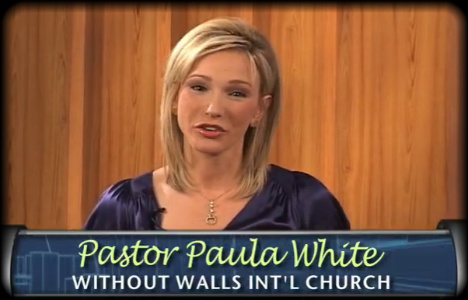 Apprising Ministries continues covering what almost appears ro be an implosion within the mainstream of the evangelical community.
We're seeing a syncretism spreading and alliances that, but a couple of years ago even, we'd really never have dreamed would ever happen.
If I would have told you that heretical Word Faith mogul T.D. Jakes would be openly embraced as a brother by ostensibly Reformed evangelicals you would have likely thought it's time to call the boys in white coats to come and take me away.
Well, try this: James MacDonald, curator of the Elephant Room, actually resigned from the Gospel Coalition in order to do so as you can see in There's More To The Resignation Of James MacDonald From Gospel Coalition.
However, Dr. Voddie Baucham gives us the proper perspective on T.D. Jakes:
T.D. Jakes is the godfather as it relates to, you know, Word faith teachers,… Which is poison. Poison; and particularly poisonous in the black community. (Online source)
By mainstreaming T.D. Jakes at bromance ER2, something like Word Faith Prosperity Preacher Eddie Long Crowned King moves closer as well. In fact, in that piece I include a video clip of Jakes performing his show at his firend Eddie Long's church.
Jakes preached there last August on Long's 24th anniversary at New Birth Church as pastor; well, king now, I guess. Having once followed the Word Faith movement, and from tracking it for 25 years, I can tell you that T.D. Jakes is every bit WF royalty as Eddie Long.
So is pastrix Paula White; and as you'll see below from White herself, Jakes is largely responsible for her:
Again, this is not guilt by association; but rather, we have guilt by endorsement.The fact is,  T.D. Jakes holds the same heretical prosperity as both Eddie Long and Paula White.
With this in mind, I point you to Paula White set to be 'enthroned' by Eddie Long's Jewish 'rabbi' accused of being a fraud. We read:
Orlando, Fla. is abuzz with word that Rabbi Ralph Messer is allegedly coming to New Destiny Christian Center, founded by the late Zachery Tims, to make Paula White a 'queen' during a Super Bowl Sunday service. 

White's 'coronation,' if it happens, is expected to be like the much-criticized ceremony hitting the Youtube rounds. (Online source)
They refer to the video below:
I told you previously that this supposed "Rabbi" Ralph Messer heads up Simchat Torah Beit Midrash® (STBM), which is a mishmash of Messer's quasi-Messianic Jewish-Christian "inter-faith" modalism.
Apparently Messer's making some big enemies as we're told:
Ralph Messer has been exploiting African-Americans and making a mockery of the Hebrew roots of the faith for years," said former NFL Minnesota Viking chaplain Keith Johnson in a news release. 

"I first encountered Messer eleven years ago when my friend the late Football Hall-of-Famer Reggie White paid him an inordinate amount of money to learn Hebrew under his tutelage as a 'rabbi.'

A year went by and Reggie never received even a single Hebrew lesson. I decided to confront Messer with Reggie and Pro Bowler Hardy Nickerson as witnesses. (Online source)
Uh-oh, seems Messer has some 'splainin' to do concerning his background and knowledge of Hebrew; Johnson continues:
"In their presence 'Rabbi Ralph' admitted he had never formally been ordained as a real rabbi. I then challenged Messer to read from my Hebrew Bible and he responded by making excuses for an hour about why it was "dangerous" to learn the language.

I continued to insist he read from my Bible in Hebrew and with great effort, Messer managed to slowly sound out the first verse of the Bible one syllable at a time. It was obvious to everyone present that Messer did not possess the knowledge to read the Hebrew language let alone to teach it. (Online source)
This really isn't hard to believe if you've seen the Long ceremony video. Yesterday on his Wretched Radio program Todd Friel mentioned a Jewish Rabbi he knows was not impressed with Messer.
Since New Destiny isn't returning calls for more information, I guess we're going to have to wait until tomorrow to see if we have a new Word Faith queen standing alongside King Eddie Long.
See also:
WITHOUT WALLS CHURCH OF PAULA WHITE IN LAWSUIT
VODDIE BAUCHAM: T.D. JAKES IS GODFATHER OF WORD FAITH AND A POISONOUS INFLUENCE