By Ken Silva pastor-teacher on Feb 4, 2012 in Current Issues, Features, Word Faith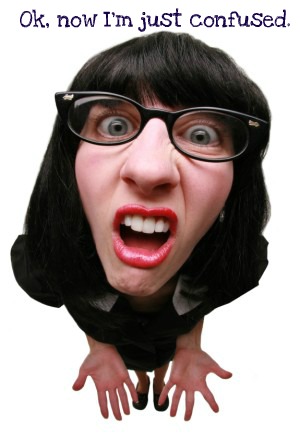 Earlier today Apprising Ministries broke the story Pastrix Paula White Set To Be Crowned Queen?
There I told you the protégé of now mainstream evangelical Word Faith mogul T.D. Jakes was possibly in line for a coronation.
Florida Courier was reporting that Rabbi" Ralph Messer, the same spiritual wingnut who crowned Jakes' friend Eddie Long king, was about to anoint White queen.
They had said that the quasi-Messianic Jewish-Christian "inter-faith" modalist was supposedly going to be at her New Destiny Christian Center to perform a coronation ceremony "to make Paula White a 'queen' during a Super Bowl Sunday service."
But not so fast says White's attorney. Now it seems:
In a Saturday phone call to Florida Courier Publisher Charles W. Cherry II, Daniel Beirute, attorney for Florida-based televangelist Paula White, denied that White would be 'coronated' as was Bishop Eddie Long in a widely ridiculed ceremony that went viral on Youtube.

"The allegation stated in your article, that 'Rabbi Ralph Messer is … coming to New Destiny Christian Center … to make Paula White a 'queen' during a Super Bowl Sunday service' is entirely false," Beirute wrote in a later email.

"There is not a single shred of truth in it, and we cannot fathom where such ridiculous fantasy may have come from. Pastor White has no ties or affiliation with Mr. Messer. She does not endorse him in any way, and she would never consider participating in any so-called coronation under any circumstances, whatsoever." (Online source)
Pastrix Paula White has also tweeted out a link to response that was even retweeted immediately by her spiritual mentor T.D. Jakes himself as well:
White's statement is below:
Undaunted however, we also find the following Publisher's Note:
The Florida Courier stands by the accuracy of the original story. Florida Courier reporters are working to update the story to include quotes from the Orlando-area radio broadcast that linked Messer and White. (Online source)
So, we'll have to stay tuned to see if we'll have a queen to join Word Faith King Eddie Long. On a related note, there doesn't seem to be any truth to another rumor involving pastrix Paula White.
We can find no corroboration that T.D. Jakes' evangelical brother James MacDonald has invited White, Oprah Winfrey, and her friend Marianne Williamson into ER3 to discuss the divine feminine.
See also:
WITHOUT WALLS CHURCH OF PAULA WHITE IN LAWSUIT
VODDIE BAUCHAM: T.D. JAKES IS GODFATHER OF WORD FAITH AND A POISONOUS INFLUENCE