By Ken Silva pastor-teacher on Jan 28, 2012 in Current Issues, Features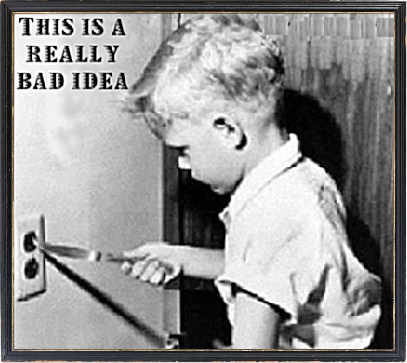 Apprising Minsitries does what we can to stay on the cutting edge of news and trends within the church visible during this time of growing apostasy.
Man-centered church growth techniques and misguided missions ideas have contributed much to confusion and timid tolerance.
With this in mind let me point you to 'Father' and 'Son' Ousted from the Trinity in New Bible Translations.
Therein Yahoo News contributor Hussein Hajji Wario, himself a former Sunni Muslim, informs us:
A controversy is brewing over three reputable Christian organizations, which are based in North America, whose efforts have ousted the words "Father" and "Son" from new Bibles. Wycliffe Bible Translators, Summer Institute of Linguistics (SIL) and Frontiers are under fire for "producing Bibles that remove "Father," "Son" and "Son of God" because these terms are offensive to Muslims."

Concerned Christian missionaries, Bible translators, pastors, and national church leaders have come together with a public petition to stop these organizations. They claim a public petition is their last recourse because meetings with these organizations' leaders, staff resignations over this issue and criticism and appeals from native national Christians concerned about the translations "have failed to persuade these agencies to retain "Father" and "Son" in the text of all their translations."

Biblical Missiology, a ministry of Boulder, Colorado-based Horizon International, is sponsoring the petition.

The main issues of this controversy surround new Arabic and Turkish translations. Here are three examples native speakers give:

First, Wycliffe and SIL have produced Stories of the Prophets, an Arabic Bible that uses an Arabic equivalent of "Lord" instead of "Father" and "Messiah" instead of "Son."

Second, Frontiers and SIL have produced Meaning of the Gospel of Christ , an Arabic translation which removes "Father"in reference to God and replaces it with "Allah," and removes or redefines "Son." For example, the verse which Christians use to justify going all over the world to make disciples, thus fulfilling the Great Commission (Matthew 28:19) reads, "Cleanse them by water in the name of Allah, his Messiahand his Holy Spirit" instead of "baptizing them in the name of the Father and of the Son and of the Holy Spirit." Rev. Bassam Maday, an Arab American who runs Middle East Resources, terms these organization's efforts as "a western imperialistic attempt that's inspired by cultural anthropology, and not by biblical theology."

 Third, Frontiers and SIL have produced a new Turkish translation of the Gospel of Matthew that uses Turkish equivalents of "guardian" for "Father" and "representative" or "proxy" for "Son." To Turkish church leader Rev. Fikret Böcek, "This translation is 'an all-American idea' with absolutely no respect for the 'sacredness' of Scripture, or even of the growing Turkish church."

SIL has issued a public response stating "all personnel subscribe to a statement of faith which affirms the Trinity, Christ's deity, and the inspiration of Scripture." However, in the same statement, which is similar to Wycliffe's, it claims "word-for-word translation of these titles would communicate an incorrect meaning (i.e. that God had physical, sexual relationships with Mary) [sic]," thus justifying substituting "Father" and "Son" in new translations. Calls and emails to Wycliffe and SIL to clarify their positions were not returned. Frontiers responded to calls with articles that critics have already dismissed as skirting omissions of "Father" and "Son" in new Bible translations. (Online source)
See also:
NO BOUNDARIES IF YOU LOVE "JESUS"