By Ken Silva pastor-teacher on Jan 27, 2012 in Current Issues, Features, T.D. Jakes, Word Faith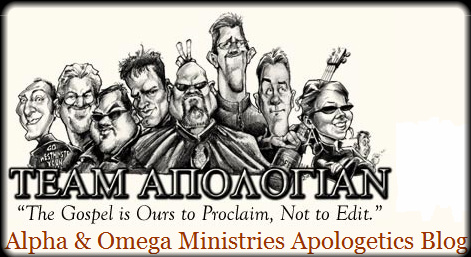 Apprising Ministries wants you to realize that bromance ER2 is essentially a Theodrama thats scripted to appear cutting edge, but it really isn't.
Christian apologist Chris Rosebrough of Pirate Christian Radio likens it to the sitcom The Office, which is designed to look like a reality TV program.
You're no doubt aware that in ER2 reputed Oneness Pentecostal and Word Faith mogul "Bishop" T.D. Jakes at first affirmed that he was a trinitarian.
However, he also said he preferred modalist language. So, we're dealing here with postmodern Humpty Dumpty language as Jakes has essentially said, "I'm a trinitarian modalist."
Against thAt background let me point you to A Mega-Friday DL on TD Jakes and Elephants in the Room by Dr. James White. He tells us:
OK, we've never crashed our servers before by going past the maximum number of connections, but, we did today.  I guess there is really a great deal of interest, which, on one level, is very encouraging.

In any case, I addressed the TD Jakes: is he a Trinitarian? issue head on during the first hour, and then took calls on the topic for a full hour after that.

The callers were wide ranging, and while none defended the ER or Jakes, they did provide some good insights.  Lots of positive feedback on Twitter and FaceBook.  Hope it will be helpful! (Online source)
You can download and/or listen to the program right here.
See also:
DR. JAMES WHITE TWITTER MINI-COMMENTARY ON T.D. JAKES IN ELEPHANT ROOM 2
T.D. JAKES IS HERETICAL CONCERNING MODALISM WHETHER HE BELIEVES IT OR NOT