By Ken Silva pastor-teacher on Jan 26, 2012 in AM Missives, Current Issues, Features, T.D. Jakes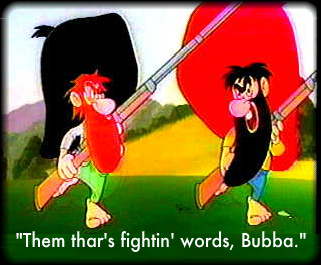 Leading non-denominational online apologetics and discernment work Apprising Ministries continues surveying the evangelical landscape during this nauseating New Downgrade No-Controversy.
Things are worse than you probably even know; you will come to see that not even the non-negotiable cardinal doctrine of the Holy Trinity will be safe within the Reformed sectors of the church visible.
You're probably aware that reputed Oneness Pentecostal and Word Faith mogul "Bishop" T.D. Jakes was in Elephant Room 2, which I discussed earlier in James MacDonald, T.D. Jakes & The Trinity.
I watched the Twitter hashtag for Elephant Room very closely and it appeared pretty clear to me that the personable Jakes really won the day. Comments were by far very positive insisting he is now a trinitarian.
However, in DR. James White Twitter Mini-Commentary On T.D. Jakes In Elephant Room 2—along with the insights of Dr. White—I shared the following section of a transcrpt by Tom Chantry of a video someone had leaked to You Tube:
Jakes masterfully deconstructs the entire practice of theology. Don't be fooled by the panel members who insist that he affirmed the Trinity. What he did was say, "I'm Trinitarian so long as I am free to express it in Sabelian terms." He repeatedly insisted that Oneness folks and Trinitarian folks are all saying the same thing.

He dismissed the question as secondary – not worth division among the people of Christ, among whom he clearly counts the Oneness churches. Once he has deconstructed the very idea of systematic theology, he can affirm anything. So yes, he answered "absolutely" or "yes" to each and every one of Driscoll's questions, but what does that mean? Not much. (Online source)
Having this segment on video myself, that's precisely what went on in bromance ER2. So to help you get an idea of where this debate must head, I give you the following [circa 1985] from The John Ankerberg Show.
Get ready, likely the battle for the nature of God is only just beginning:
Part 1
Part 2
Part 3
Part 4
Part 5
You can find the rest of these segments here.
See also:
KEEPING YOU APPRISED OF: THE HOLY TRINITY
T.D. JAKES IS HERETICAL CONCERNING MODALISM WHETHER HE BELIEVES IT OR NOT
ELEPHANT ROOM 2: MAY WE NOW REGARD T.D. JAKES AS TRINITARIAN AND ORTHODOX?