By Ken Silva pastor-teacher on Jan 25, 2012 in AM Missives, Current Issues, Features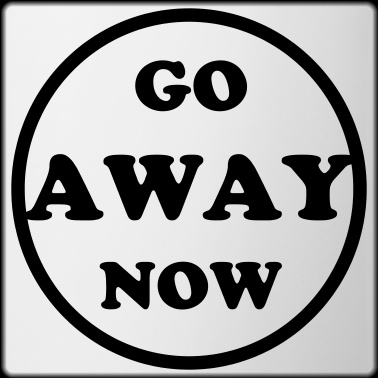 "By this all people will know that you are my disciples, if you have love for one another." (John 13:35)
Well, I Guess, Unless They Have A Different Opinion
Apprising Ministries has some rather startling information concerning the Elephant Room 2 conference set to begin today. That is, my friends Chris Rosebrough and Erin Benziger were not allowed in.
Sure, the Purpose Statement at the ER website says:
The Elephant Room is more than an event. It is the outgrowth of an idea. The idea that the best way forward for the followers of Jesus lies not in crouching behind walls of disagreement but in conversation among all kinds of leaders about what the scriptures actually teach. We must insist on the biblical Gospel, right doctrine and practice but not isolate ourselves from relationship even with those who believe much differently.

These are conversations about the most Christ honoring ways of building a church.  Our goal is unity, however a true unity cannot be fashioned in pretense or denial of truth nor can it be won among those who prefer sectarianism to the unity Jesus prayed for…

No Wavering.
No Sidestepping.
No Excuses. (Online source)
So, you can imagine my surprise when Chris Rosebrough of Pirate Christian Radio called to tell me that he and Erin Benziger, a special correspondent of Apprising Ministries were not going to be allowed into ER2.
As they went into the Harvest Bible Chapel Rolling Meadows Campus, which serves as the main campus of this church where James MacDonald serves as Prophet-Führer, they were pulled aside by security and told their registration had been revoked.
Then they were told they must leave the property "immediately." I was actually on the phone with Chris as he told Jim Rowan, an elder at HBC, that he was a member of the media and that HBC was making a mistake by not allowing him in.
Rosebrough told Rowan that he was going to have to let the wider church know how he and Benziger, as a Christian brother and sister, had been treated by their fellow Christians. I myself heard Rowan say, "Thank you for the threat."
Obviously, that isn't a threat so Rosebrough told Rowan it was merely a promise because of this non-Christian conduct. I was still on the phone and I personally heard Rowan tell Rosebrough they:
had called the police and if you don't leave, I will have you arrested.
In his Threatened with Arrest at the Elephant Room Rosebrough points to the above Purpose Statement and reminds us it says Christians shouldn't be "crouching behind walls of disagreement." Then he offers:
So, I ask the very logical question how is threatening to arrest me if I didn't leave the premises of the Elephant Room an example of NOT "crouching behind walls of disagreement"?

Seems to me that the Elephant in the Room is the fact that the ONLY voices that James MacDonald and company are willing to hear are those that agree with them. (Online source)
One of the subjects for ER2 tonight is James MacDonald and his bro Prophet-Führer Steven Furtick discussing the right way to handle critics. Well, later tonight that ought to be a real hoot.
And here's another promise; stay tuned, this is far from over.
See also:
T.D. JAKES SAYS KEN SILVA IS BEING OBNOXIOUS
JAMES MACDONALD AND HIS PAGAN CRITICS