By Ken Silva pastor-teacher on Dec 12, 2011 in Current Issues, Features, Homosexuality/"Christian"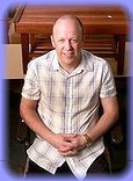 You adulterous people! Do you not know that friendship with the world is enmity with God? Therefore whoever wishes to be a friend of the world makes himself an enemy of God. (James 4:4)
There Is No Unity With Such As These
Apprising Ministries has been attempting to alert you over the past few months, e.g. in pieces like Doug Pagitt And Homosexual Sin and Jay Bakker Critiques Ken Silva At Religion Dispatches , to the evil pro-homosexual agenda slithering within the neo-liberal cult of the Emergent Church aka the Emerging Church.
You need to know that this movement, which is now regrouping in an attempt gain more strength, has already penetrated deeply into mainstream evangelicalism—metastasizing as a spiritual cancer carried by corrupt critical-thinking killing Contemplative Spirituality/Mysticism (CSM).
So I continue warning you that you really do need to understand there's a very dark and threatening same-sex storm—now rapidly approaching hurricane force—looming just off the coast of your own local evangelical church. My advice is to get yourself prepare for more stories like this one.
Only in the very near future—in evangelical churches closer to you than you may believe—the result will be reversed. I point you now to an Associated Baptist Press piece Gay-marriage stand costs pastor his pulpit. There we're informed:
An Australian Baptist pastor and his congregation have parted company over the issue of gay marriage. Matt Glover, pastor of Lilydale Baptist Church, said recently on a marriage-equality website  that allowing same-sex marriages would benefit marriage as an institution:

"When a couple want to be part of the institution of marriage, when they fully accept the same rights and responsibilities of marriage and treat marriage with the respect it deserves, why should they NOT get married?" he asked. "As a Christian minister, I believe that marriage is under threat from many angles, but also believe that recognizing same-sex unions will help return marriage to its rightful place in society." (Online source)
Very people-friendly; very politically correct. But here's what Jesus says of such hirelings posing as pastors —  They are from the world; therefore they speak from the world, and the world listens to them. (1 John 4:5) Now notice the division Glover's groveling had:
That prompted two months of congregational turmoil that ended with a closed-door meeting that the pastor was not invited to attend, the Victoria Age reported  Dec. 6. Church leaders told the newspaper that Glover is no longer senior pastor but the congregation was instructed not to comment. (Online source)
Here we see another illustration of how those pushing this pro-homosexual agenda upon the Christian community are the ones sowing confusion and division. Let me show you something that's been turned backward due to all the emerging postmodern pandering to unbelievers. Consider this from God's Word:
Do not be deceived: God is not mocked, for whatever one sows, that will he also reap. For the one who sows to his own flesh will from the flesh reap corruption, but the one who sows to the Spirit will from the Spirit reap eternal life.

And let us not grow weary of doing good, for in due season we will reap, if we do not give up. So then, as we have opportunity, let us do good to everyone, and especially to those who are of the household of faith. (Galatians 6:7-10)
Did you catch that; our first responsibilty is to our fellow believers, God's chosen people. Martin Luther's comment is helpful here:
In this verse the Apostle summarizes his instructions on the proper support of the ministers and of the poor. He paraphrases the words of Christ: "I must work the works of him that sent me, while it is day: the night cometh, when no man can work." (John 9:4)

Our good deeds are to be directed primarily at those who share the Christian faith with us, "the household of faith," as Paul calls them, among whom the ministers rank first as objects of our well doing.[1]
Forget the foolish charge that saying so means we don't care about our fellow man. Jesus commands us to love our neighbor as ourselves; and so we do. The problem is rooted in the fact that today, largely through the infection of corrupt Counter Reformation Contemplative Spirituality/Mysticism, mankind is falling in love with…itself (cf. 2 Timothy 3:2).
This leads to misunderstanding of the mission of the Christian church, which is evangelism. Glover shows us he doesn't understand that when he sings the same old tired emerging postmodern theme song:
Glover said keeping up with rapid changes in culture was a key issue facing the church. "We don't have to embrace everything that comes our way, but we do need to recognize that our people live, work and play in this culture and our efforts at discipleship must meet them there," he said.

"Issues like sexuality, mental health and relationships in all their forms can't be ignored, but they can't be simplified either. They are complex and we need to think them through carefully, acknowledging our history and tradition, but also with the courage to step outside of our comfort zones when we need to." (Online source)
It's time for Christians to remind such as these that "changes in culture" have absolutely nothing to do with the mission Jesus has given His Church, whihc is summed up in —  "As the Father has sent me, even so I am sending you" (John 20:21). Contrary to popular culture, Jesus was not a social reformer.
The fact is, "Issues like sexuality, mental health and relationships" etc. will be positively impacted as a by-product of preaching the Gospel of forgiveness of sins in Jesus Name. In other words, if we want a better world we preach Jesus Christ and Him crucified and let God convert people:
For I am not ashamed of the gospel, for it is the power of God for salvation to everyone who believes, to the Jew first and also to the Greek. (Romans 1:16)
You need to remember that same-sex marrige is an oxymoron. Our Creator defines marriage as exclusively between a man and a woman:
He answered, "Have you not read that he who created them from the beginning made them male and female, and said, 'Therefore a man shall leave his father and his mother and hold fast to his wife, and the two shall become one flesh'? So they are no longer two but one flesh. What therefore God has joined together, let not man separate." (Matthew 19:4-6)
It couldn't be clearer…if one actually believe what the Bible says. The pro-homosexual lobby simply does not…
___________________________________________________________________________
End notes:
[1] Luther, Martin; Graebner, Theodore (2011-03-24). Commentary on the Epistle to the Galatians (Kindle Locations 3172-3175). Kindle Edition.
See also:
JAY BAKKER, HOMOSEXUALITY, AND GOSPEL REDUCTIONISM