By Ken Silva pastor-teacher on Jun 29, 2011 in AM Missives, Brian McLaren, Current Issues, Emergence Christianity, Emergent Church, Features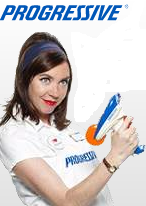 Apprising Ministries has been maintaining that Mainstream Evangelicalism Is Now On The Rapid Slide To Apostasy because of its ongoing embrace of the sinfully ecumenical neo-liberal cult of the Emergent Church aka the Emerging Church with its postmodern Progressive Christian theology, which these rebels against the final authority of the Word of God will often refer to under their silly circus "big tent" as Emergence Christianity.
Ten years in the making was the latest EC apostasia-palooza called the Wild Goose Festival (WGF), which I covered in The Emerging Church On A Wild Goose Chase.
As I said previously, WGF features a veritable who's who of heretics who've now gone embarking upon some Wild Goose Chase after another Jesus than the one we've always proclaimed, and to receive a different spirit from the one we received, and to accept a different gospel from the one we've always accepted (cf. 2 Corinthians 11:4).
Along with this, their mystic mush god with a man-shaped hole in his/her/it's heart has issued a new command: "You shall shut off your mind and love mankind, whom you worship, with all of your heart and all of your true self and all of your strength in your nonduality." So without a doubt, as it heads out upon its spiritual long road to nowhere The Wild Goose Of The Emerging Church Is Not The Holy Spirit.
Far from dead the Emerging Church now has leaders who've taken off their sheepskin and revealed themselves to be the wolves they are with their Liberalism 2.o as evidenced by Living Spiritual Teacher and EC guru Brian McLaren, whom I told you began laying out the new postmodern progessive/liberalism now preached by the Emerging Church 2.0 in his recent book A New Kind of Christianity (ANKoC).
And a couple of days ago he came right out and admitted that I was right all along:
By his own mouth Brian McLaren is not an evangelical Christian. Now you know.
See also:
IS OSAMA BIN LADEN HELLBOUND BRIAN MCLAREN?
BRIAN MCLAREN SPEAKS AS A UNIVERSALIST