By Ken Silva pastor-teacher on Jun 20, 2011 in AM Missives, Current Issues, Emergence Christianity, Emergent Church, Features, Rob Bell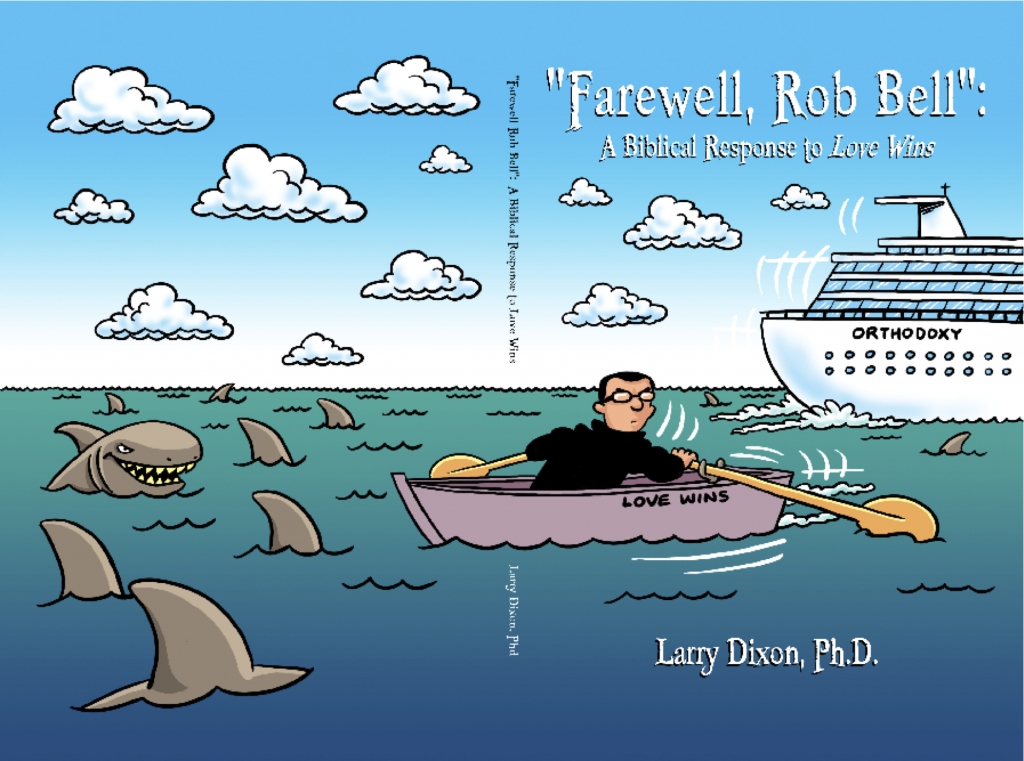 I've told you before e.g. in Rob Bell Resources that this online apologetics and discernment work Apprising Ministries has been sounding the alarm about the warped and toxic teachings of the Emerging Church rock star pastor Rob Bell for many years now.
In addition, I've also been warning you about an infestation of ne0-Gnostic corruption called Contemplative Spirituality/Mysticism (CSM), which is now pandemic within mainstream evangelicalism through its foolish embrace of the sinfully ecumenical neo-liberal cult of the Emergent Church aka the Emerging Church with its quasi-universalism in a new version of postmodern Progressive Christian theology under their spiritual circus "big tent" of empty Emergence Christianity.
You need to understand that this is what Living Spiritual Teacher and leading Emergent guru Brian McLaren began laying out systematically in his book A New Kind of Christianity.
It's critical for you to realize this centered on the self skubalon essentially comprises the very heart of Bell's Love Wins mythology; frankly it is a different gospel, as I point out in Rob Bell And Postmodern Neo-Liberalism.
With this in mind then, I'm pleased to point you to Farewell, Rob Bell":  A Biblical Response to Love Wins concerning a new book by my friend Dr. Larry Dixon, professor of theology at Columbia International University Seminary and School of Missions in Columbia, South Carolina.
Dixon tells us:
Friends:  I've been working hard the last few weeks to complete my response to Rob Bell's Love Wins:  A Book about Heaven, Hell, and the Fate of Every Person Who Ever Lived (HarperOne, 2011).

The book is finished and is being published through Amazon's Create Space (print on demand).

Not a particularly long book (70 pages or so), "Farewell, Rob Bell:  A Biblical Response to Love Wins" deals with the primary questions Bell raises in his presentation of what I've been calling neo-universalism.

I'm extremely pleased with the original cover art by cartoonist Ron Wheeler [to the left, click to enlarge].

Didn't he do a great job? I'm trying to keep the price down, so I'm charging only $10 (which includes shipping to the USA and Canada).

Send a check or money order made out to me (Larry Dixon) + your address and I will ship your copy as soon as they come off the press!  My address:  117 Norse Way, Columbia, SC  29229

Sorry for the commercial, but I believe I've put together a solid response to Bell which will be of help, especially to those who have not or do not intend to read Love Wins.
The original appears complete with a comments section here. You can also hear Larry Dixon lead a discussion of Love Wins on the CIU podcast right here. And as I told Larry:
I look forward to reading this. I've been led of the Lord to closely monitor the slide of Rob Bell for some 6 years now.

Also, I've seen how far his Love Wins mythology has already spread throughout the younger sectors of mainstream evangelicalism.

Your book is a needed, and welcome, addition in combatting the postmodern progressive neo-liberalism now advanced by Rob Bell.
See also:
POSTMODERN MYTH AND SOME HOMEBREWED ROB BELL
SADDLEBACK CHURCH OF RICK WARREN USING ROB BELL TEACHINGS
THE NEW DOWNGRADE AND ITS APOSTLES OF UNBELIEF