By Ken Silva pastor-teacher on May 27, 2011 in Current Issues, Features, Word Faith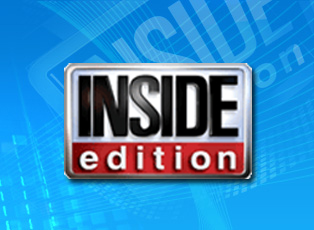 And in their greed they will exploit you with false words. (2 Peter 2:3)
Mysticism Uniting Apostates
Apprising Ministries is an online apologetics and discernment work which has specialized in analyzing current trends in the visible church, apprising you as to what they are, and informing you as to how you can deal with them. Six years ago a door was opened for me onto the Internet Front where, along with the late Jim Bublitz and Chris Rosebrough, we would have many battles with the very false teachers we were exposing in its near legendary comments section.
This would lead to my covering the rise of the Emergent Church aka the Emerging Church; now a full-blown neo-liberal cult operating within mainstream evangelicalism, which also proved to be a Trojan Horse unloading critical-thinking skills numbing Contemplative Spirituality/Mysticism (CSM) under the guise of so-called Spiritual Formation. Sadly, because mainstream evangelcalism would embrace such as these, the visible church is an accelerating apostasy.
Due to increasing syncretism it's now becomes increasingly hard to cover the various strains of unbiblical teaching, which is now quickly blending together so much of it in ways we'd previously not have imagine. The spiritual glue is this CSM with its crown jewel, a form of meditation in an altered state of consciousness commonly known as Contemplative/Centering Prayer (CCP), and these Emergent neo-Gnostics who are pushing their TM-lite CCP know that there's a very real "transformation" which occurs after its prolonged practice.
You may know that when I approached the leadership of the local church where I am pastor with the idea of starting AM it was to be able to have a covering for work I'd been doing in the ministry fields of Comparative Religion, apologetics, and counter-cult evangelism. We never envisioned having websites as they were quite literally later given to me. As such, it makes perfect sense to also cover issues more on the outskirts of the mainstream of the church visible, at least right now, like Harold Camping's foolish date-setting.
Another group that's a major pillar of what I've referred to as The Ecumenical Church Of Deceit (ECoD), but still not yet mainstream, is the spiritually whacked Word Faith movement. With this in mind I point you to INSIDE EDITION Investigates TV Ministers' Lifestyles where in he video below Deborah Norville tells us about a report by IE correspondent Lisa Guerrero concerning "preachers who live like Rock Stars."
The written report says of these Word Faith (WF) wolves:
are some of the most popular TV preachers in the country, packing their mega churches each week and taking in millions every year. They urge the faithful followers to donate generously and in return the Lord will bring them prosperity.

There's no denying some people have prospered handsomely—the pastors themselves. They live like rock stars with huge mansions, private jets, and fancy cars. Their lifestyles are so lavish, six of them have been investigated by the U.S. Senate. (Online source)
Although it obviously isn't, it should be readily apparent that these vipers are fancifully fleecing their flocks:
One preacher, Paula White, lives in multimillion dollar homes in New York City and Tampa, Florida. And another preacher, Creflo Dollar, gets around in style, flying in private jets to preach around the country. He owns a mansion in an exclusive Atlanta suburb.

Not one of them would would sit down for an interview about their opulent lifestyle so INSIDE EDITION's Lisa Guerrero caught up with Creflo Dollar at an event in New York City. She asked him, "How do you justify your million dollar mansions and private jets to your donors?" Dollar had no comment. (Online source)
Of course he doesn't; because there's absolutely no Biblical defense for this heretical centered on the self (cf. 2 Timothy 3:2) "blab it, grab it" properity preaching; an extreme form of ear-tickling (cf. 2 Timothy 4:3-4). Pastrix Paula White is already disqualified by claiming to be a pastor in violation of God's Word, and if you didn't know, Creflo Dollar was mentored by notorious Word Faith flake Kenneth Copeland. As Mike Oppenheimer of Let Us Reason Ministries brings to our attention in his Creflo Dollar teaching on the God/man:
Over the last several years there have been many new disciples of the Copeland and Hagin camp that have entered on the scene with the prosperity message. In my opinion there has been none more blatant or conniving (and convincing) than Creflo Dollar.  He may be called Dr. but listening to his teachings it is apparent his degree in theology was not acquired at a normal conservative Bible seminary. This man is on the leading edge of star trek Bible interpretations, taking it where no man has gone before.

His influence is clearly from his mentor Kenneth Copeland; he appears fairly regularly on his TV program. According to J. Lee Grady, an editor with Charisma Magazine, Copeland provided Dollar with financial backing. Mr. Dollar has certainly been discipled well under Copeland's influence. He is preaching word faith to the MAX! If one were to close their eyes and listen, they can barely tell between Creflo and Copeland's voice inflections and personality. I'm sure he would take this as a compliment. Simply put-Creflo is regurgitated Copeland (and Hagin). (Online source)
Kenneth Hagin (1917-2003) is widely acknowledged as the father of the Word Faith (WF) movement. For those not familiar with the man known within WF simply as "Dad Hagin" The New International Dictionary Of Pentecostal and Charismatic Movements (NIDPC) informs us that Hagin was a:
Teacher, prolific author, and advocate of the "Word of Faith" (Positive Confession) message… Hagin began as an itinerant ministry as a Bible teacher and evangelist in 1949. During the following 14 years he had a series of eight visions of Jesus Christ, who in the third vision granted him the gift of discerning of spirits,… (687).
In his book A Different Gospel D.R. McConnell, who "did graduate work at Oral Roberts University in theological and historical studies," also correctly points out that:
Although there is little doubt that E.W. Kenyon is its founding father, the contemporary [Word] Faith movement is virtually incomprehensible without explicating the role played in it by Kenneth Hagin. Kenyon may have authored the teachings on which the [Word] Faith movement is based. But Hagin is the man who fashioned these teachings into the fastest growing movement in charismatic Christendom.
All of the major ministers of the [Word] Faith movement admit Hagin's tutelage. He is universally recognized in the movement as both a teacher and a prophet. (55)
As fas as "Brother Copeland," as he's most often referred to by WF adherents, Kenneth Copeland is widely regarded as Hagin's successor as leader within WF. NIDPC tells us that Copeland is a:
leading proponent of the "Word of Faith" message (Positive Confession)…he enrolled in Oral Roberts University (ORU), where he became a copilot on Oral Roberts' cross-country crusade flights. While at ORU, Copeland attended Kenneth Hagin's Tulsa seminars. Unable to pay for Hagin's tapes, he offered the title of his car for them. Hagin's manager Buddy Harrison, took one look at the car and said, "Just go ahead and take the tapes. Bring the money in when you can" (Hagin, 1985, 67)…
[In 1975], after an extended time of prayer, Copeland reported that the Lord had commanded him to "preach the Gospel on every available voice" (Copeland, 1981, 6)… Heavily influenced by E.W. Kenyon,… As of 1999, Copeland and his wife, Gloria, have written 58 books. Their teaching materials have been translated into 22 languages. (562)
So not suprisingly the IE expose informs us that:
when it comes to opulence, few religious leaders compare to Kenneth Copeland. He lives in an 18,000 square foot home outside Ft. Worth, Texas worth $6 million. It has beautiful water views that comes complete with a boat house. But that's not all.

Copeland is an avid pilot, and his pride and joy is a $20 million Cessna Citation jet. It's the fastest private jet money can buy. He said he needed it to better serve the Lord, and proudly did a fly by for his followers after the church bought it.

But that's not the only plane used by the church. We found a fleet of planes registered to the church.   And you won't catch him waiting in line at the airport, because he's got his own. The Kenneth Copeland Airport is located right next to his mansion. (Online source)
The sad thing is, despite his greed and extravagance, Copeland is still actually a well-respected minister within Pentecostal circles influencing thousands of people; but the truth is Kenneth Copeland inherited the mantle of Kenneth "Dad" Hagin as one of the very top leaders in this heretical Word Faith movement. Any doubt about that is dispelled when you realize Copeland was a keynote speaker at the Azusa Street Centennial (ASC), which in addition to him featured such Word Faith luminaries as Frederick K.C. Price, Oneness Pentecostal heretic "Bishop" T.D. Jakes, and the ludicrous faith healer Benny Hinn.
However, Kenneth Copeland is not a brother, because he is a false prophet; 1) his public lifestyle gives every indication of one who's worldly, not Christian and 2) no prophet sent by God who ever have believed/taught the following mythology robbing Jesus of His uniqueness as the God-Man. Yet in what follows, supposedly Copeland was allowing Christ to speak through him:
Don't be disturbed when people accuse you of thinking you are God … They crucified Me for claiming I was God. I didn't claim that I was God; I just claimed that I walked with Him and that He was in Me. Hallelujah! That's what you're doing…[4]

________________________________________________________________________________
Endnotes:
[1] Stanley M. Burgess, Ed., Eduard M. van der Maas, Ed., Ed van der Maas, The New International Dictionary Of Pentecostal and Charismatic Movements [Grand Rapids: Zondervan, 2002], 687.
[2] D.R. McConnell, A Different Gospel [Peabody: Hendrickson, 1995], 55.
[3] The New International Dictionary, op.cit., 562.
[4] "Take Time to Pray," Kenneth Copeland, Believer's Voice of Victory [Fort Worth: Kennethe Copeland Ministries], February 1987, 9.
See also:
KENNETH HAGIN AND KENNETH COPELAND: DO REGENERATED CHRISTIANS REALLY TEACH JESUS CHRIST IS A "BORN AGAIN MAN"?
ARROGANCE AND BLASPHEMY: THE FAITH OF KENNETH COPELAND