By Ken Silva pastor-teacher on Mar 31, 2011 in Current Issues, Features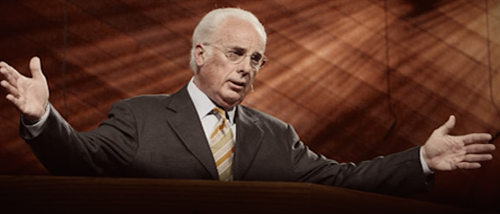 In articles like Spiritual Blindness And Famine In The Land and Evangelicalism Meet Thy Future here at this online apologetics and discernment work Apprising MinistriesI've been mentioning lately that as a veritable tsunami of apostasy grows—likely fueled by 1 Peter 4:17 judgments sent by Jesus—I'm essentially just documenting this falling away from Biblical doctrine so people will have no excuse.
A case in point is my writing concerning the sinfully ecumenical neo-liberal cult of the Emergent Church aka the Emerging Church—a ungodly Trojan Horse filled with heresy—headed by, among others, the unholy EC trinity of apostates, Living Spiritual Teacher and EC guru Brian McLaren, universalist Emerging Church pastor Doug Pagitt, and his friend Tony Jones, the progressive "theologian in residence" at Solomon's Porch.
I've told you that part of their loathsome legacy is their bringing into the mainstream of rapidly apostatizing evangelicalism a new postmodern form of "big tent" Progressive Christianity—a Liberalism 2.0—sometimes referred to by these rebels against the final authority of God's Word as Emergence Christianity.
There's no shortage of bad things to tell you about so it's all the more pleasing when I can tell you of something I will actually recommend as worht your time in the Lord. So it is with the below: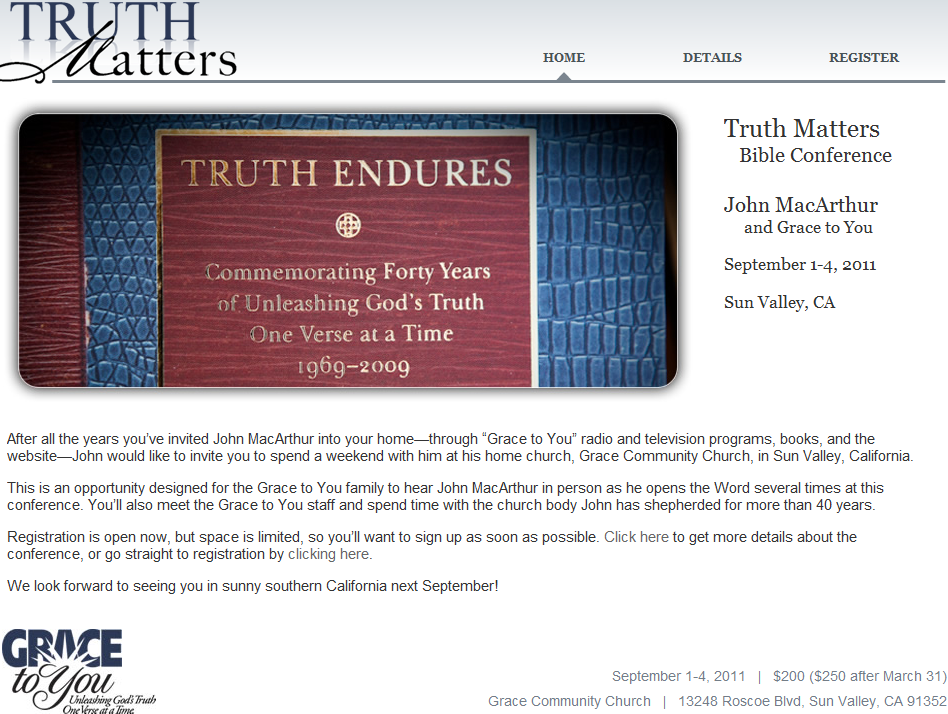 Key Note Speakers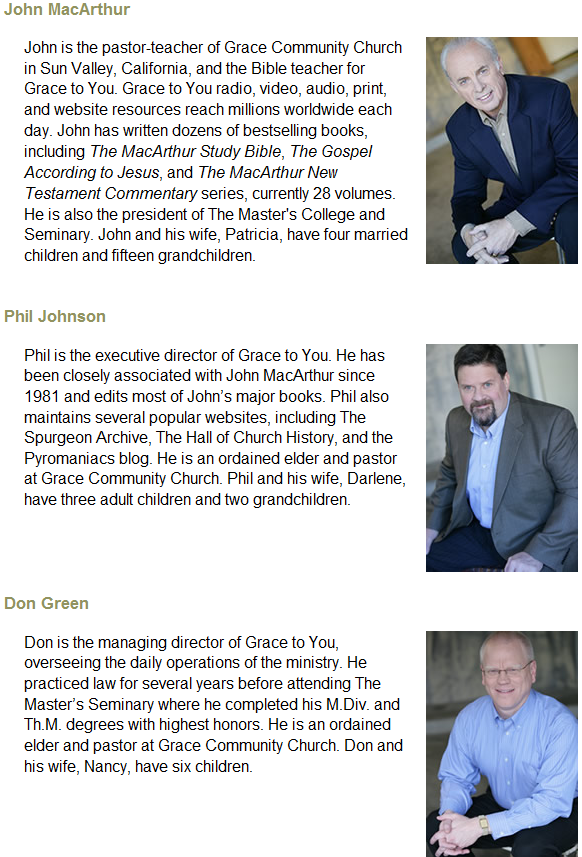 See also:
THE NEW DOWNGRADE AND ITS APOSTLES OF UNBELIEF
CONCERNING CARNALITY AND CONTEXTUALIZATION IN CORINTH
POSTMODERNISM IS SINFUL AND NOT COMPATABLE WITH CHRISTIANITY
JOHN MACARTHUR: EXISTENTIAL NEO-ORTHODOXY DENIES SOLA SCRIPTURA
JOHN MACARTHUR COMMENTS ON NEW CALVINISM
JOHN MACARTHUR: WHEN BEING "NICE" IS WRONG
JOHN MACARTHUR: SEEKER-FRIENDLY MOVEMENT IS THE NEW LIBERALISM