By Ken Silva pastor-teacher on Feb 13, 2011 in AM Missives, Contemplative Spirituality/Mysticism, Current Issues, Features, Spiritual Formation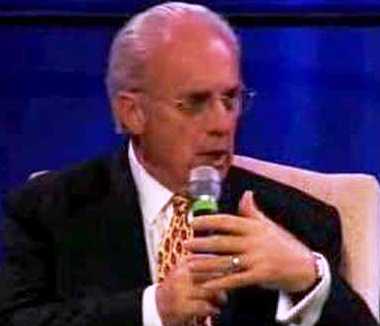 Apprising Ministries has been blessed of Jesus to be used as one of His online apologetics and discernment works becoming known for its coverage of corrupt Contemplative Spirituality/Mysticism (CSM), a ne0-Gnosticism now pandemic within mainstream evangelicalism through its foolish embrace of the sinfully ecumenical neo-liberal cult of the Emergent Church aka the Emerging Church with its quasi-universalism in a new version of Progressive Christian theology under their spiritual circus "big tent" Emergence Christianity.
In posts like Acts 29 Network And Reformed Counter Reformation Spirituality?, Tim Keller Recommending Roman Catholic Mysticism, and What's Going On With Dr. John Piper? I've been cautioning that with key perpetrators of spurious CSM, like Living Spiritual Teacher and Quaker mystic Richard Foster and his spiritual twin Southern Baptist minister Dallas Willard, now openly being recommended within so-called New Calvinism there is much reason for serious concern.
What seems to be happening is the formation of a postmodern form of Calvinism where one embraces select portions of Reformation theology, while at the same time practicing the anti-sola Scriptura spirituality of Counter Reformation theology. With this in mind, I point you to 10 Questions with John MacArthur posted at The Christian Worldview blog of David Wheaton.
In response to the question, "Since you wrote Charismatic Chaos we have seen the unexpected confluence of Reformed theology with charismatic beliefs (such as in the Sovereign Grace family of churches). If you were to write the book today, how would you affirm both love and critique for today's Reformed Charismatics?," Dr. MacArthur replies:
I would affirm my love and appreciation for C. J. Mahaney, Wayne Grudem, John Piper, and other conservatives in the continuationist camp. I consider these men to be friends and allies for the sake of the gospel. Charismatic Chaos was primarily written against the excesses of the broader Pentecostal and Charismatic movements. And those excesses are not what these men are best known for.

But, I would still challenge these men to reconsider their position on the charismatic gifts. I am convinced that the charismatic movement opened the door to more theological error than perhaps any other factor in the twentieth century (including liberalism, psychology, and ecumenism). That's a bold statement, I know. But once you allow experientialism to gain a foothold, the results are disastrous.

Moreover, I am thoroughly convinced that the biblical description of the charismatic gifts is incompatible with the charismatic gifts practiced in Pentecostal and Charismatic churches today. For example, Acts 2 is explicit in describing the gift of tongues as the ability to speak previously unlearned foreign languages. The rest of the New Testament affirms this same understanding (as does the testimony of the church fathers). But that is the very opposite of the nonsensical gibberish that characterizes modern glossolalia.

So I would challenge them to explain why they hold on to a modern practice that, in reality, has no biblical precedent—especially when that modern practice is the gateway to all sorts of theological error. (Online source)
You can read this piece in its entirety right here.
HT: Discern The Time
See also:
TIM KELLER ENDORSING COUNTER-REFORMATION CONTEMPLATIVE SPIRITUALITY?
IS THIS DOCTRINAL AND SOUND DR. JOHN PIPER?