By Ken Silva pastor-teacher on Mar 29, 2011 in AM Missives, Current Issues, Emergence Christianity, Emergent Church, Features, Rob Bell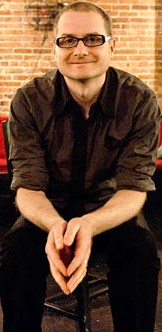 I've told you before e.g. in Apprising Ministries: Rob Bell Resources that online apologetics and discernment ministries have been warning you about the warped and toxic teachings of the Emerging Church rock star pastor Rob Bell for years now. 
Bell's gospel is essentially the same as the newer postmodern form of Progressive Christianity—Liberalism 2.0—that  Living Spiritual Teacher and leading Emergent guru Brian McLaren began laying out systematically in his book A New Kind of Christianity.
Also in Unrest With Rob Bell Inside Mars Hill Bible Church I reminded you that there was a Covenant Members-only meeting that took place Sunday night, March 13 for a discussion of his latest book of mythology called Love Wins.
In addition, multiple sources in and around Mars Hill Bible Church tell me that even after that meeting "many" are still seriously wondering if Rob Bell is a universalist. I shared about this event in Rob Bell And Love Wins Meeting At Mars Hill Bible Church.
To be clear, Rob Bell did say that he "is not an universalist, believes that Jesus is the only way of salvation, believes in the Virgin Birth, believes Jesus is God." You'll also see him deny being a universalist in Transcription Of Lisa Miller Interview With Rob Bell as well:
Miller: Um, you have been accused in a lot of the coverage of your book of being a Universalist, and a Universalist in theological terms means, "everybody gets to go to heaven." Um, everybody's "allowed" to go to heaven; um, that means Buddhists—and you can reinterpret my definition of Universalist when you want—when I'm done asking the question. Buddhists, Hindus, Jews, um, Atheists…um, all get to go to heaven. Um, are you a Universalist?

Bell: No! If, by Universalist we mean there's a giant, cosmic arm that swoops everybody in at some point whether you want to be there or not;… (Online source)
Lord willing, and should funding allow, I'll come back to this; for now however, it's suffice to say—as I told you two years ago in Rob Bell And Christian Universalism—Bell's already been leaning toward a form of Christian Universalism, which is also known as Universal Reconciliation/Redemption.
What seems to be missed here is this: Rob Bell, now co-teaching pastor along with his friend Shane Hipps, has been teaching MHBC since its very inception; so the question is, why would he need to keep assuring his own congregation that he's not a universalist, and further, that he is within orthodoxy?
Yet one of my sources at MHBC informs me that last Sunday morning Bell took "the stage to a big hand" and immediately told them that "he is a Christian, he is not a universalist, believes in heaven and hell, and in Jesus as our Savior." Many there "cheered," but even so, "not everyone looked happy."
My source told me that they sense the leadership at MHBC is "in damage control mode," as Bell talked about how thankful he is that his church members have been calm and loving towards those who "you'd like to strangle." It's a bit confusing as to who these people are to which Rob Bell refers.
The reason I decided to bring this to your attention is because a different source sent me an email that originates with the "Mars Hill Elder Team and MLT." Perhaps there really is something to this idea of spin control as multiple sources confirm as many as "hundreds" there now upset over the mythology of Rob Bell.
In the email we're told, "Three weeks ago our covenant community shared an inspiring pre-release event for Love Wins." It also confirms what sources had told me that, "Now that our community has read the book, a second event is in the works" to "offer another opportunity to interact with the themes of Love Wins."
This "second Covenant Members only event" is scheduled for "Friday, April 15 from 6:30-7:30pm in the Shed." One source also informed me, "If you're not a member, you can sign a paper to become a member and then you're welcome to the party." The email from the MHBC leadership goes on to say:
Please join us on for a All entrances will open at 5:30 for check in, so come early and enjoy some great appetizers by the Welcome Center.

Just before 6:30, we'll head into the Shed where Rob will talk more on the topics and themes of Love Wins, and our Theology sub-team will lead an engaging round of Q+A.

 This will be a great opportunity to get answers to questions that may have arisen for you while reading the book or talking with others about it.

Pre-registration is required by April 13 for this event. Register now by logging into your Mars Hill account and selecting the Covenant Member who will attend.

Grace + Peace,

Mars Hill Elder Team and MLT
Again I ask you join me in prayer for my sources; and let's also be praying for all those at MHBC who may now be seeing things in a new light. There is very real heartache going on and there may be some very serious problems ahead for Mars Hill Bible Church because of Rob Bell and his new book.
See also:
DID ROB BELL FORGET THE CROSS?
THROUGH ROB BELL "THE GREAT ENLIGHTENED ONES" TELL US MAN HAS DIVINE GREATNESS
SHANE HIPPS AND ROB BELL TEACHING HERESY