By Ken Silva pastor-teacher on Oct 23, 2009 in AM Missives, Contemplative Spirituality/Mysticism, Current Issues, Emergence Christianity, Emergent Church, Features, Rob Bell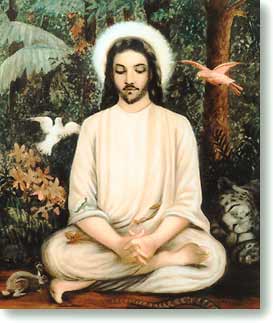 It was for freedom that Christ set us free; therefore keep standing firm and do not be subject again to a yoke of slavery. (Galatians 5:1, NASB)
Returning To The Yoke Of Spiritual Bondage
Apprising Ministries pointed out recently Shane Hipps Accepts Teaching Pastor Job With Rob Bell at Mars Hill Bible Church in Grand Rapids, MI. Today Shane Hipps tweets:
FYI-I won't be teaching @ Mars Hill as much as I'll rebutting point-by-point the heresy in @realrobbell's sermons. G-RAP needs da Word! (Online source)
For more background on MHBC's new co-pastor alongside Rob Bell, the Elvis of the egregiously ecumenical Emerging Church aka Emergent Church de-formation of the Christian faith—now morphing into Emergence Christianity, we go to Shane Hipps.com.
As of this writing we're told:
Shane Hipps is pastor of Trinity Mennonite Church, a growing, urban, Anabaptist congregation. Prior to accepting his call as a pastor, Shane was a strategic planner in advertising where he gained experience in understanding media and culture. Much of his time was spent working on the multimillion-dollar communications strategy for Porsche Cars North America.

Several years into his career, he had a "Damascus" experience in which he realized he was spending his life working diligently to perpetuate consumer culture and promote values that ran counter to his most deeply held beliefs. So he left advertising to pursue his long held interest in spirituality and theology.

He went on to earn a Master of Divinity from Fuller Theological Seminary, and in 2004 accepted a call to serve as Lead Pastor at Trinity. Shane is a dynamic communicator, author, and sought after speaker. (Online source)
The Masters from Fuller Theological Cesspool, which vomited forth the man-centered Church Growth Movement from which the EC extends as a deformed arm, is something else Hipps has in common with co-pastor Bell. Hipps is also involved with his third way faith: : blog, which documents "a podcast exploring emerging culture, media, church, and third way faith" that he does with "cohost and good friend Zach Lind [who] also happens to be the drummer for Jimmy Eat World."
There in Ever Changing, Never Changing Hipps tells us that he just "returned from speaking at Catalyst in Atlanta" and before that he was in "LA on September 25th" where he spoke "at the National Youth Workers Convention" that's put on by Youth Specialties, which is closely aligned with the Emergent Church. We're also not at all surprised to find out in the July 14, 2007 post Episode #25: Tony Jones Interview (Part 4) that Hipps is good friends with heretical Tony Jones, "theologian in residence" at the EC church of quasi-universalist fellow heretic Doug Pagitt.
You know, birds of a diseased feather flock together. For those who may not have been aware of his recent book, in The Launch on February 10 of this year, Shane Hipps informed us:
Last Sunday we did a launch for my new book, Flickering Pixels: How Technology Shapes Your Faith at Trinity. Zondervan, my publisher, was kind enough to give me a couple hundred extra author copies which we're donating to the church…

I'm also speaking at the National Pastor's Convention this week, February 10-13 in San Diego. This will be the official launch for the book. Among other things, I'll be doing a couple of seminars. More on those here. (Online source)
The aforementioned Rob Bell would also introduce Hipps as "a beloved friend" at that 2009 National Pastors Conference, which is actually sponsored each year by their publisher Zondervan. So it makes perfect sense that Bell would feature Hipps at his Poets Preachers Pastors conference a few months later along with another of his friends, EC darling Peter Rollins, and now call Hipps as his co-pastor at MHBC. It's also interesting to note that Rollins just moved to the US from his native Ireland.
Hipps then tells us that he feels both Bell and Rollins are:
superb thinkers, I'm delighted to get a chance to present but equally thrilled to sit in the audience and be enlightened. I've never met Pete, I'm looking forward to it. If you're remotely interested in helping resuscitate the very tired art form of preaching this is a must. (Online source)
Perhaps a more accurate reading of that last sentence would be: "This is a must if you're remotely interested in helping reinterpret the very tired exclusive message of the genuine Gospel of Jesus Christ we must be preaching." Which brings me around to reminding you that Hipps preached two sermons, Fasting and Feasting  and A Gentle Stillness in July of this year at MHBC, which Hipps tells us was "the second week of a series" that they were doing "on spiritual practices."
Silence Means A Whole Lot More Than Simply Being Quiet To The Mystic
In that latter sermon, A Gentle Stillness transcribed below, you'll read as Hipps leads MHBC while they "practice some silence together." Before I was regenerated I was personally involved with meditation and I'm one who's been studying this spiritually corrupt Contemplative Spirituality/Mysticism (CSM) ala Living Spiritual Teacher and Quaker mystic Richard Foster and his spiritual twin Dallas Willard for years now. I literally have hundreds of books concerning CSM from virtually every religion and "silence" is mystic-speak for meditation in an altered state of consciousness, which is precisely what it is.
Hipps himself will explain below this practice of silence is not simply being alone and not speaking, it is going within one's self in a transcendental meditation-lite for the Christian aka Contemplative/Centering Prayer. The new co-teaching pastor at Mars Hill Bible Church confides that practicing meditation:
has become probably one of the most transformative thing that has opened me to God in ways that nothing else ever has…so I love this practice…[it's not] just about external silence,…[it's]about finding internal silence…

[This is] going within and practicing silence…it is the practice of releasing ourselves into the heart of God and connecting with the source of life… The point is not the twenty minutes…the point is how you begin to experience life the rest of the hours of the day.
 You can listen to this sermon by Shane Hipps right here: 
Uh, it is one hundred and fifteen in Phoenix today. (Audience whistles) Yeah, you cheer 'cause you're here. (Audience laughter) So I like Michigan – a lot! Uh, you know one thing though, that when it's one hundred and fifteen out that you don't have? Mosquitoes! You don't have those…I forgot about those…Minnesota? Man…state bird…they're giant. They're like…they're crazy. 

Uh, so…so glad to be back…those of you who were not here with us last week, I was guest teaching as well (I get to do it again today – I'm very excited). We are actually in the second week of a series that you all are doing; uh, this is a series on spiritual practices, so…umm…I'm finishing out my time with you, but I'm actually only in the second week of something you all are doing. Last week I was invited to come and teach on fasting, which I went ahead and neglected…and I taught instead on feasting and I hope that some of you had a chance to do some of that this week. 

Uh, this week I will be obedient and teach on what I was asked to teach on and um…this practice they asked me to teach on was one of these practices that is completely unnatural to me as a human; umm…something about my personality resists it at all costs, and so it's been a hard practice over the years for me to do and yet it has become probably one of the most transformative thing that has opened me to God in ways that nothing else ever has. And so, as a consequence, I have…uh…I have tended to this practice the way you might tend to a newborn infant; this incredibly fragile, but powerful thing that needs to be cared for and so I love this practice…I've grown to love it. 

Um…in my tradition, I'm a Mennonite (that's the church I'm a part of and pastoring in Phoenix) and in the Mennonite tradition for many, many years their whole way of orienting faith was around this idea of following Jesus. I know that sounds radical (laughs), but there actually is a difference. A lot of Christian traditions throughout history thought about believing in Jesus – it was kind of the main thing you do – but the Mennonites have always understood this following. And the way that they've understood it (which has become more and more popular) is this very "earthy" following… like Jesus put his foot there…you put your foot there; and so it becomes this sort of simple, ethical way of living in the world – you follow what Jesus did…how he actually behaved…this is wonderful, I'm thrilled by it…I think it's been extremely helpful to many, many people.

 There is one part, though of following Jesus that I think gets missed…that kinda' gets skipped over; and its understandable because there's not a lot in the bible about this – there is some, but it's tucked away in weird places – this is, basically learning to follow the spiritual practice of Jesus; not just the ethics of Jesus – the spirituality of Jesus. So, if you were actually to read these passages (the reason they're hard to find is they're like…they're kind of used by the gospel writers as little parenthetical asides – little statements that are kind of thrown in there and then they move on to something much, much more interesting – and so, but if you actually find the verses, which they're a little bit…they're easy to skip over – they're like a rose in a cornfield, you know they're not that easy to see, but when you pick out these roses you can create a little beautiful bouquet and you can begin to see the theme of the way that Jesus begin to practice spiritual practices. 

So, let's begin with our passages this morning – just a few – we're going to go through it real quickly. Mark 1:35, "Very early in the morning, while it was still dark Jesus got up, left the house and went off to a solitary place." Luke 4:42, "At daybreak, Jesus went out to a solitary place." Mark 6:46, "After leaving them, He went up on a mountainside to pray." Matthew 14:13, "When Jesus had heard what had happened, he withdrew by boat privately to a solitary place." And Luke 5:16, "But he would withdraw to deserted places." This last one is…everything else was past tense Jesus just did something, but this last one, the actual verb is present, continual verb meaning he would repeatedly do this…he would withdraw to solitary places. And one of the things that Jesus is doing – this whole point of solitude – is actually because he is after something else, which is silence; this is what Jesus was after. He would go into the wilderness for silence and the reason we know this is because this is what the traditions have always taught (and Jesus had understood this) and so he would find a way to go into the wilderness. Now, this wasn't just about external silence, this was also about finding internal silence, so there's both going on here.

Now, the tradition this comes from…back in the book of 1 Kings, Elijah was a prophet and he had this experience where he was trying to do what God was asking him to do – he had this miserable, horrible, awful, no good, very bad time – and he basically wandered into the wilderness looking for God. And, there on this mountain a giant wind came through and it rent the mountain and destroyed all the mountains around him and after the wind came, the Lord was not in the wind. And then right after that, there was this huge earthquake and everything began trembling and shaking, and then after the earthquake the Lord was not in the earthquake. And then, in 1 Kings 19:12 it says, "And after the earthquake a fire, but the Lord was not in the fire. And after the fire a small, still voice." A small, still voice…and after the fire a small, still voice. And right after this in this passage Elijah covers his face, falls to the ground, and he actually hears God for the first time; so he found God in this place. 

Now, the interesting thing about this passage is the translators have used small, still voice (which is fine you can do that), uh…but the actual Hebrew does not use the word "voice" anywhere. So in fact, if you do a more literal translation of what the Hebrew is saying, it is actually "a gentle stillness"…afterwards, a gentle stillness. So what that means is that in Elijah's pursuit of God…when he's looking for God in the wind, the earthquake and the fire…God is nowhere to be found in the spectacle. God is to be found in this gentle stillness; and this is what Jesus repeatedly practiced…finding gentle stillness. 

So, with someone like me with my personality – I'm an extrovert, I like being with people and I do a lot of talking (obviously that's part of my job) – so the idea of going and being still and alone and quiet, never made much sense to me. Like, I could get my head around like, "okay, I'm going to go have my quiet time, but quiet time was mostly like reading the bible, praying, journaling, doing something like that. No, no, no…this is talking about something different – this is talking about sitting and not accomplishing anything; not actually doing anything…just "being"…so none of this made sense to me until I left advertising. So some of you know I used to work in advertising and I had this very overwhelming clarity…this sense that I was no longer supposed to do that any more, but I was not told what I was supposed to do after that and…and so I left advertising and I went to seminary, which is I guess what you do when you don't know what you're doing in life (laughs).  So, any of you out there who are kind of wondering what's next…the answer is "seminary"…always…it's that simple (laughs). 

So anyway, I go to seminary and for three years and I'm trying to sort of sort out what it is I'm supposed to do; and I went and met with counselors, and psychologists…and I met with mentors and supervisors and all kinds of different people to try and help me get this stuff. I went through these personality inventories. I took career counseling tests…I did all kinds of things. In fact, one of them…there I am three years into seminary (after I've left the world behind) and one of the first things on the list of things I should be involved in the career counseling…guess what – advertising (laughs). I'm like, "woo hoo thank you Jesus!" 

Uh…so that was unfortunate…so I basically hit the wall…I can't seem to find what it is I'm supposed to do…and I'm sitting there trying to sort all of this out. And I stumbled upon a spiritual teacher, a spiritual director who was a retired pastor of 30 years, and she lived in a Quaker retirement community. And when I went to meet with her the first time, what I learned very quickly is that she had absolutely no interest in all the stuff I was asking. Like, I wanted to know, "Okay, I've got this and this and I'm good at this, but I'm not very good at this…I want…maybe I should do this…." And she didn't bite at all. She just kinda' sat there and listened and after a little while she…she informed that the way she likes to operate is when we come together, we sit in silence together. I'm like, "Awesome, that's just what I want to do cause I LOVE silence." So, we would practice this together…we would sit together for the first 10-15 minutes of our time together in silence…together; and it was very odd. It wasn't awkward, but it was odd for me and I started to kind of learn how to "anchor" in her silence; and then she would give me different instructions and ways of sort of techniques to help me practice silence on my own – that was the only thing she was after – and she was convinced that she said, "The answer to your question you will not get by looking out there. Your only way to get this answer is going within and practicing silence." 

And so I started doing this; and over the course of about a year of practicing this silence regularly…and it was brutal for me…I mean, I could last five minutes and then I'd be like, "Woo, okay, I'm done with that! That was great…awesome…okay, now I can talk again and think." 

It took a while for me to get into this rhythm, but something astonishing happened in this process…and the best way I can described what actually happened is through a metaphor. Some of you have had this experience, I'm sure. The other day I'm driving along and I'm in an area I'm unfamiliar with…I've got some directions and I'm looking for a particular sign that I'm trying to — you know — turn on to a particular street. And as I'm driving along I'm (of course) blasting some tunes (I've got like a big, sub-wolfer in my Prius) and (that's just how I roll) so, (I know many of you are jealous…sub-wolfer in the Prius – nobody does that!) anyway…and I'm of course rocking out to Yanni or something awesome like that (and Yanni through these big sub-wolfers killin'). I'm driving along and as I'm approaching what I think might be the area I need to turn, I lean forward and I reach for the stereo and I turn the volume down. How many of you have ever done this? Yes (that should be all of you, by the way). If you didn't raise your hand you're lying or lazy. Anyway, so you turn the volume down. Now why would I (or any of us) do this? Why do we do this? What does an acoustic sense…an acoustic stimulant have to do with a visual stimulus? How are these connected? Did you just say rain? Or the brain? The brain, yeah…very true, thank you! That's uh…Captain Obvious…that's good! Um…I've got more of that coming…good! 

One of the reasons this happens is because the brain and this human senses draw from a finite pool of resources; there's a limited number of resources and what that means is, when you over-stimulate one sense, you begin to draw resources from the other senses and you dull the awareness of those senses. So, this is why turning the radio down actually diverts resources to the visual sense so that you have more acuity in order to "see" the turn that you're about to make. This, is exactly what the practice of silence does…it "turns" the radio down…it "turns" the inner monologue of the mind down long enough that you can look for signs of God. And this is exactly what happened to me…the more that  I learned to turn down the mind and the inner monologue…the more I made space and…and developed attentiveness to the movement and the voice of God. 

Now, I want to be clear; this isn't an auditory voice…it's not…it wasn't for me visions and sounds, it was an inner feeling (an awareness) of exactly what I was supposed to do – and it wasn't actually about what I was supposed to do – I discovered who I was…who God made me to be. And once I discovered that, I stopped asking all the questions. What I learned I was made to be was a Pastor; and then my task was to just accept this curse, of course (laughing), some of you think I'm kidding! No…no…it's wonderful! So does that make sense? Are you with me? 

So one of the purposes and the values of silence (and I mean this) any of you in this room or anyone listening who is wondering what they should be doing in this life, what I can tell you from my own experience is that silence is an extremely powerful practice to help you uncover the thing God made you for, but that is not the main point of silence. It is not only about establishing or finding your direction; there's more to silence than that. And it's actually found in the passages that I just read to you – each one of those verses that I kind of cherry picked out of the bible…um…and then collected them together. If you actually read those verses in context you'll find something really fascinating; something incredibly remarkable happens immediately after each of those moments of withdrawing to deserted places. Immediately after one Jesus comes back and walks on water…immediately after another Jesus comes back He feeds five thousand…immediately after another Jesus heals a blind man…immediately after another He heals a man who couldn't walk…immediately after another Jesus comes and drives out demons; every single time Jesus withdrew to quiet places Jesus comes back to do the most astonishing, incredible, extraordinary acts of kingdom activity. 

The gospel writers (this is not an accident) they pair these things deliberately and intentionally – they want us to see that there is an intimate connection between Jesus withdrawing to quiet places and Jesus enacting God's shalom in the world. They are intimately and inextricably bound together and the exact same thing is true of us. 

In Phoenix where I live, when I first arrived in Phoenix I discovered something very interesting about the nature of the city. When you walk out into the backyard of your brand new home what you'll discover is a kind of a sweeping vista view of a six foot, gray, concrete block wall and it's really lovely (if you like prisons). It's a very kind of like, oh…that's serious! And so, a lot of people in Phoenix when they see this block wall they try to make it look a little prettier. So, we did that…we hired a landscape architect to come out and beautify this backyard. And Phoenix is kind of an arid place; you may be familiar with it…it's the desert, and so you get maybe 18-20 minutes of rain a year. And, so what you have to do is you have to install a water line (a drip line) in order to have plants flourish or survive. 

So we had these five or six bushes installed along this curving block wall that we had and to kind of cover them up and right after they had been installed, all of them worked great except one of them began to have brown, little tips on the leaves. And over time (I'm a little slow on the draw) they turn completely brown and then pretty quick it was just like a collection of sticks jutting out of the ground. And I'm quick so I figured out, "Something must be wrong!" So I go over and I inspect the situation. What they do is they bury a hose beneath the ground that connects to the water source. It's about a foot beneath the ground in front of the plants and then they bring a little quarter-inch line from that main hose all the way up to the surface of the soil that's positioned just at the base of the plant and then it can drip just a little bit of water out – just enough to keep these things alive. So when I went to inspect I turned on the water and I went and checked (and sure enough) the line to that plant wasn't dispensing water. And so, what I had to do was (obviously it may have been clogged or something because that can happen when you're installing this stuff – dirt's everywhere) so what we did was I dug down to find the original source…I'd have to detach it and somehow clean it out in order to get the water out. So I began digging and as I'm digging, I noticed that I'm digging back towards the wall and I know that the line (the original water source) is in front. I'm like, "This is curious." So as I'm digging, I get to the end of this line somewhere a foot beneath the earth and it's just sitting in the dirt – this is not useful for watering plants. So, they must have just installed it and like forgotten to attach it or something. 

So here I had this thing…this little quarter-inch line that was absolutely perfectly placed above the soil – everything was great — it was there to provide water…everything was fine with the exception of the simple fact that it was not connected to the source; and as a consequence (of course) useless. 

Every time Jesus withdraws to quiet places that is His way of connecting to the source of life. Before He tries to offer life, He connects to the source of life and that is the same with us. If you want to serve the world, if you want to bless the world, if you want to bring about justice, peace, healing, hope whatever it is you want to bring, if you yourself personally are not connected to the source…you'll be very hard pressed to do much of anything. 

A light bulb can be the highest wattage light bulb ever, and if it doesn't connect with the electricity it's just glass and metal; it will not give light. So, does this make sense? Mm hmm. Okay, good. 

Now, one of the questions that I was left with when I first started discovering some of this stuff is, "What is the relationship between silence and this connection?" How does silence help you establish the connection to the source of life? The reason that silence is so crucial is because this connection I'm talking about is fundamentally an experience of the heart…not a concept, an idea or a philosophy of the mind; this experience is not an idea, this connection is not an idea it is an experience…and as a result the mind…the intellect (our words, our thoughts, our ideas, our concepts, and our philosophies) have no access to the experience of this connection…they have no access to this connection…the mind will not serve you in that connection. Now it doesn't make it invalid…the mind is a beautiful thing – it's extremely effective – it's very, very powerful, I love the mind…I love the intellectual life…I love to read and think and pray and do all that stuff, but it has limits. This connection is found in the heart and the language of the heart is silence; that is the way we experience this connection. 

Let me try a…think of it this way – a week ago (if you all were here), you had a chance to eat chocolate with us…we all ate chocolate together – I think I heard a "Woo!" back there…that was great! What if none of us had ever eaten chocolate before in our life? We'd never known what it had tasted like and so I brought in a master poet and he gave you like an hour long explanation of these brilliant, silver-tongued words on exactly how chocolate tastes. And then right after that, I got a historian in here and the historian came up here and he gave you the history of chocolate and all the ways that it has changed throughout history and the parts of the country and the world that chocolate comes from and how it's made and all that good stuff. And then after that, I got a scientist up here and he showed you exactly the way in which your taste buds fire in such a way that they activate neuro-pleasure sensors in the brain and that's why chocolate tastes sooo good. And then after that, I showed you a bunch of really, really, really beautiful pictures of chocolate so you could see what chocolate looks like if you hadn't ever seen it before. And then finally, I bring up a bunch of people up on this stage and I get them to tell you all the ways that eating chocolate changed their life (laughs). At the end of all that (four hours or so that would take) you would still only have an idea…only a concept…only a philosophy of what chocolate tastes like; you wouldn't actually "know" what it tastes like. The only way you'll know what it tastes like is if you let it touch your tongue. 

The brain was not made for tasting; it was made for thinking…that the mind was made for thinking. Silence…the practice of silence is like the tongue…it allows you to "taste" and "know"…not just "think" and "believe." That's why the mind doesn't have access to this thing…it isn't made that way. 

Now, to say all that doesn't mean that the mind is irrelevant. The mind plays a crucial role in the life of the spiritual practioner; coming to teachings, reading your bible, praying, thinking, journaling, reading books, whatever…all of that is beautiful, valuable…it's really, really helpful, but it won't get you to the experience and I want to be clear on this relationship between your mind and this experience (because it's an important one), and the best way for me to describe that relationship is through the help of a volunteer. 

So, here's what we're going to do…I'm looking for anyone in here who plays football, particularly a quarterback. Does anybody in here…have you ever at one time in your life…or are you currently a quarterback in football? Anyone? Raise your hands…raise them up real high…I'm seeing…you sir, come on up! Big round of applause. 

SHANE: What is your name? 

JOHN: John. 

SHANE: This is John everybody. Give it up for John…you just did. John, were you…are you currently playing football? 

JOHN: No, I played in high school. 

SHANE: What did you play in high school? You were a quarterback? Okay. Who did you play for…what was your team? 

JOHN: Comstock Colts. 

SHANE: Excuse me? 

JOHN: Comstock Colts. 

SHANE: Comstock Colts? Anybody here a Colts fan? 

No one answers. (Audience laughter) 

SHANE: Are you serious? That's ridiculous and humiliating. I'm a fan (claps). I'm a fan. Thank you. Okay, here's what I want you to do, John. John is a seasoned, expert football player. He's spent many, many, many hours refining the mechanics of the muscles in his arm so that he can throw a football. So what I need is a receiver of some kind, preferably in this section…anyone? It doesn't have to be this section, but whoever the receiver is…someone with good hands. I need you to go back there to those doors. Wow! Come on…now receiver BOOM! Right there…yes sir…you! I invite you to stand up…make your way back…nice…see, did you guys see that…the spring in his step? That was great (audience laughter)! 

Okay, so I want you to stand back there, I want you to be ready to receive a pass from our good friend, John. Now John, you can…you can do whatever you got to do…if you need to kind of back up a little bit…here's what I want you to do…I want you to just sort of demonstrate for us what many, many hours of practice gets you in throwing a ball. Now, you don't have to like…it doesn't have to be amazing…you don't have to blow him against the back wall or anything (audience laughter). You just…you know…a pretty good arch and a reasonable spiral is kinda' what we're looking for…and I want you all to pay very close attention to John's throw. Pay attention not only to the mechanics of the throw, but actually what the ball does in the air and uh…and uh…then you'll catch it (audience laughter). Whenever you're ready let the spirit lead you (laughs). 

(John throws football) Oh yeah! (Audience erupts with cheers, applause) Oh man…that was awesome! That was fantastic…that was better than I had expected…well done! No offense, but…you know…you were fantastic…that was great. 

Okay, I also played football, you'll be happy to know. I was very slow. I have bad hands…kind of concrete blocks. I had no real arm and so usually what happens when you're in that situation and you like to play football they put you on what's called, "the line." You guys familiar with this? Offensive line…I think I was right guard. I was also not very big, so usually what happens then is you're "third string" – is what they call that…that position (or benchwarmer – another position I was intimately familiar with). So I played football until like junior year from fourth grade to junior year until I figured out, "I'm no good at this, why do I do this to myself?" I love…for the love of the game. 

So what I'm going to do now is show you…I'm going to throw…I'm right-handed, but I'm going to throw with my left hand. And I'm going to show you…I want you to see the difference between a refined, muscular, well-coordinated arm and a weak, uncoordinated, not-so-good arm; and pay attention both to my form, how beautiful or really ugly it looks and then also what the ball does in the air. To the man receiving "You're going to need to come closer" (audience laughter).

Honestly, I think I can kick a spiral better than what I am about to do. Okay…so…right…this is it…yes…I can't even think about the mechanics…okay…here we go…this is going to be beautiful…you may want to avert your eyes…very ugly. Here we go…you ready? (Throws football) Oh yeah (claps)! Oh yeah…thank you! Sorry…sorry. 

Okay. So, you could see…it may have been hard for you to really see the difference, right? Of course…miles apart, right…incredible. John…beautiful form; nice arch perfect spiral…bullet right into the chest. Me? Not so much. 

Okay. I want you to do the same thing. We're going to do it with a Nerf ball instead. This time, what I want you to do…I don't want you to release the ball. So what I want you to do is show us all of your art and beauty and muscle athleticism, but without releasing the ball; whatever you do, don't let go of the ball. So, one…two…three (John goes through motion of throwing football). Okay (audience laughter), a lovely…a lovely form (audience applause). You did great. That's all…thank you so much…actually one question. 

JOHN: Yeah? 

SHANE: In general, as an expert on this stuff, when throwing a football (this is a complicated question) how important is the release? 

JOHN: Very. 

SHANE: He said, "Very." Very important…the release. Fair to say that without the release the ball isn't going anywhere, yes? 

JOHN: Yes. 

SHANE: John everybody (clapping). Big round of applause. 

The ball without the release isn't going anywhere. I know that sounds unbelievably obvious…I'm now Captain Obvious…I need a cape. So why do I show you this? What does this have to do with what we're talking about? The mind…our minds…the mind is the arm and every time you come and listen to a teaching or read the bible or read a book or do anything that involves a kind of intellectual processing…you are refining, strengthening, and coordinating the mechanics of the arm; there's great value in that. When trying to throw a football, that can be extremely powerful. To not exercise and refine the mind you end up looking like what I looked like (laughs), but silence is the release. 

The practice of silence is when you learn to release the mind…the mind releases and the ball is free. If you're looking for freedom it is found only in the release. What that means is, even I with an unrefined intellect in that sense – my arm unrefined and uncoordinated – the ball still flew through the air, but when John, with all of his muscles and all of his skill if he didn't release the ball, the ball didn't go anywhere; this is the practice of silence…it is the practice of releasing ourselves into the heart of God and connecting with the source of life so that we actually have life to give. Does this make sense? Are you with me? Okay. 

We're going to practice some silence together now; and I'm going to give you a few instructions for how to go about doing this. Then afterwards, I'll just say a few words and then we'll be done. 

So I'm going to begin by asking you to sit up straight; put both feet on the floor. Everything up until this point in the sermon has been about refining the mechanics of the arm, now we're going to practice the release and hopefully experience the freedom.

So, sit up straight…comfortably…become aware of the fact that you have a body…it's a wonderful gift you have…just come to presence in your body. And now I'm going to ask you to close your eyes and turn your attention from the outside to the inside; that is the point of closing your eyes is to turn awareness inward. I'm going to ask you to become aware of your breathing; you don't need to change it, you don't need to do anything with it, just become aware of your breathing; pay attention to the sensation just beneath the nose as you breath in a slight cooling sensation… as you breath out maybe warmth. Just become aware of these things. (Long pause) 

When you're sitting silently notice the way the mind is constantly conceptualizing this moment…constantly thinking and talking…you have an inner monologue and it's moving. Notice the way the mind will either fixate in the past and think about something that has happened or wonder and wander into the future and get preoccupied with the future. You don't have to stop it, you don't have to judge it…just notice it. Notice that this is what the mind does…this is what the mind is made for and if you try to stop your mind, it's like trying to stop the lungs from breathing; it is it's nature to think and wonder and ponder and move – that is its nature. The practice of silence is not stopping the mind, it is learning to gain distance from the mind. You're not trying to cut off your arm, you're trying to allow the arm to release. Sometimes the mind gets really sticky and we have to learn what it means to let it release and relax and be free. 

So sometimes, the best thing to do is not to judge the mind, but simply to watch it dance and bounce around and move; the same way you might watch a monkey in a cage bouncing around the inside of a cage. Our task here is to learn to step out of the cage and simply watch it. You don't have to judge it…you don't have to stop it…just gain distance from it and let it dance. If you find yourself inside the cage dancing and bouncing around with it because it really looks like a lot of fun – the mind and you want to bounce around and dance around with it – that's okay, but what I'm going to ask you to do is exhale (gently and slowly) and on the exhale, that is a symbol of the release. In that moment, you let go of the ball…in that moment you step outside of the cage and you learn to watch the monkey bounce around again. The practice of silence is all about gaining distance from your thoughts — the same way that a plane when it takes off gains distance from the ground; the cars are still there, they just become smaller and less consequential…your thoughts are still there…they're just not as important…your feelings…everything that's going on around. 

So, for the next two minutes, we're going to practice silence corporately and allow yourself to watch the mind and practice the release through your exhale. (Two minutes of silence) Amen. 

Now, a few things to keep in mind if this is a practice that interests you…if you're feeling like you need to discover that kind of inner place of the connection…the experience of God where you actually taste that God…and by the way…the moment you exhale and release…even in that one second the connection is made. This is not complicated…this is not rocket science…this is very simple…it's hard to believe how simple it actually is; and it's hard to pay attention that you actually make the connection every time you release, but you are…that's the gift. That's what God gives…it's just the way it is…I don't know why it is, but it is. 

Now, if you're a person whose tried this stuff in the past and it hasn't worked and you can't stand it (kind of like me), the thing that freed me that helped me fall in love with the power of this practice was when I learned something; there is no such thing as success or failure when you're practicing silence…those categories don't exist. And that means, that if you're sitting there and you had a million and five thoughts in your two minutes and every exhale you were trying to release, and release and release and release that is not worse than someone who did one exhaled release and was completely in serene peace for the whole two minutes. That, is not the point of this practice. 

Over a lifetime it doesn't get better or easier…what does change is not the five minutes or the up to twenty minutes that you might want to do this…those moments depending on your life circumstances will either be frenetic and painful and challenging and you'll wonder why you wasted your time and other times you'll be like, "Oh my gosh…I'm a master at silence." The point is not the twenty minutes…the point is how you begin to experience life the rest of the hours of the day. You begin to live from the very source of life…the connection is made and you are free to begin offering life for the world. 

You all have been wonderful. Thank you for your time.
See also:
SHANE HIPPS, CO-PASTOR WITH ROB BELL, SAYS ALL RELIGIONS VALID
RANK HERESY BEING PREACHED AT MHBC OF ROB BELL
THROUGH ROB BELL "THE GREAT ENLIGHTENED ONES" TELL US MAN HAS DIVINE GREATNESS
"INWARD JOURNEY" ESPOUSED BY RICHARD FOSTER IS A FORM OF DIVINATION