By Ken Silva pastor-teacher on Feb 25, 2011 in Current Issues, Emergence Christianity, Emergent Church, Features, Rob Bell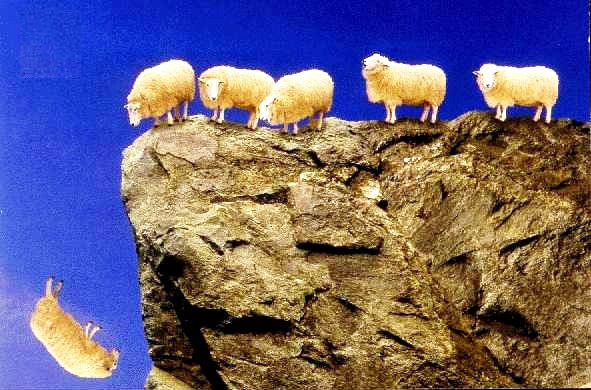 Since squishy evanjellyfish has now followed the mortally wounded mainline denominations out of the closet with its man-love of heart murmur spirituality at the expense the God-centered spirituality of sola Scriptura, Apprising Ministries has been giving you peeks at its bleak future of division and compromise of God's Word.
Thanks to its embracing the sinfully ecumenical neo-liberal cult of the Emergent Church aka the Emerging Church—with its  its "big tent" Progressive Christianity aka Emergence Christianity—and by using warped and toxic teachings of EC leaders like Emerging Church rock star pastor Rob Bell, evangelical churches poisoned its own young.
As a result we are seeing within mainstream evangelicalism a reimagined version of just about every piece of antibiblical theology i.e. doctrines of demons that seducing spirits have ever attempted to bring with them as they slither into the Christian Church. One that is being openly promoted now is so-called Christian Universalism.
Lord willing I'll have more on this later; but for our purposes here, I've told you for years now that Rob Bell embraces a form of universalism. For the person willing to be objective, the video promo below for his new book dispells any doubt that Bell is teaching this heresy:
A Book About Heaven, Hell, and the Fate of Every Person Who Ever Lived.

Rob Bell addresses one of the most controversial issues of faith—the afterlife—arguing, would a loving God send people to eternal torment forever…? With searing insight, Bell puts hell on trial, and his message is decidedly hopeful—eternal life doesn't start when we die; it starts right now. And ultimately, Love Wins. (Online source)
LOVE WINS. from Rob Bell on Vimeo.
See also:
BRIAN MCLAREN SPEAKS AS A UNIVERSALIST
DOUG PAGITT AND CHRISTIAN UNIVERSALISM