By Ken Silva pastor-teacher on Feb 21, 2011 in Current Issues, Emergence Christianity, Emergent Church, Features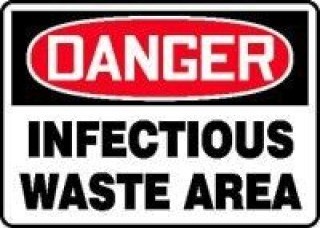 Unfortunately evangelicalism would make the foolish decision to embrace of the sinfully ecumenical neo-liberal cult of the Emergent Church, with leaders e.g. like the unholy trinity of apostates, Living Spiritual Teacher and EC guru Brian McLaren, universalist Emerging Church pastor Doug Pagitt, and his friend Tony Jones, the progressive "theologian in residence" at Solomon's Porch. This is main reason why the online apologetics and discernment work Apprising Ministries has been documenting the growing falling away of the mainstream evangelical community; and that I've warned you there's a tsunami of apostasy—pushed along by 1 Peter 4:17 judgments—headed toward the church visible.  
Another notable who's also propagating the EC's new version of postmodern Progressive Christian theology under their spiritual circus "big tent" of empty Emergence Christianity would be the Empress of Emergence Phyllis Tickle. Pagitt wants us to know that Tickle "serves as a 'wise sage' as well as a prophet calling communities of faith participation in what God is about in the world."[1] More on the myth Doug Pagitt teaches about "what God is about in the world" in moment, but first, Jeramia Trotter of WMCTV.com reports:
Leaders of the Emergent Church movement will be in Memphis March 24 through 26 for a three-day conference at St. Luke's United Methodist Church, 480 South Highland, featuring Phyllis Tickle, author of "The Great Emergence."

Called "Navigate: Reclaim, Refresh, Renew; Engaging your church in relevant ministry with today's changing culture," the conference will feature Tickle and Doug Pagitt, author of "Church in the Inventive Age." (Online source)
So, what wisdom will these, "Leaders of the Emergent Church" be bringing; first of all, the denigration of God's Word removing it as the source of authority for this cult:
An emergent, in observing heated debates or impassioned conversations about the factualness of the Virgin Birth, for example, can be truly puzzled. For him or her, the whole "problem" is just not "there" in any distinguishable or real sense. For the emergent, as he or she will be quick to say, the Virgin Birth is so beautiful that it has to be true, whether it happened or not…

The new Christianity of the Great Emergence must discover some authority base or delivery system and/or governing agency of its own. It must formulate—and soon—something other than Luther's sola scriptura which, although used so well by the Great Reformation originally, is now seen as hopelessly outmoded or insufficient,…[2]
Did you catch that; just as with the original cult of liberalism, with this new version of postmodern Liberalism 2.0 it's not important to literally believe cardinal doctrines of the historic orthodox Christian faith like the Virgin Birth of Christ; and instead of authority resting in God's inerrant and infallible Word in the Bible, these emerging wolves in sheeep's clothing get their authority from their own highly subjective experiences. Then, once you've embraced a faulty view of the Bible, the drift away from proper doctrine is swift and sure. Dr. John Bohannon will now show you just how far from the Christian faith Doug Pagitt has already drifted:
Judgment and punishment for sin has been eradicated in Pagitt's message; therefore, there is no need for a savior who saves mankind from sin and the wrath of God. So, where does Jesus fit in?… Pagitt wrestled with this question in coming to grips with his new theology. Although the answer was not clear initially, leaving Jesus out of the message was never an option.[3]
Well, isn't that special. Bohannon then goes on to point out:
Pagitt describes Jesus' sacrificial significance in this manner, "Jesus was not sent as the selected one to appease the anger of the Greel blood god. Jesus was sent to fulfill the promise of the Hebrew love God by ending human hostility. The world God created is one of peace and harmony and integration. Through Jesus, all humanity is brought into that world. And that's the point of the resurrection"… Thus, Jesus' death, burial, and resurrection provides and pictures the promise of God to heal creation and to allow all humanity to live in partnership and love with Him.[4]
This is not the Gospel, which is repentance and forgiveness of sins in Jesus' Name; salvation by God's grace alone, through faith alone in the finished work on the Cross of Christ alone. Yet in fact, Pagitt is of the mind, "Maybe we have had too much Jesus at the expense of the kingdom of God."[5] Imagine the foolishness; preaching too much about Him Who is the very Door into the Kingdom (cf. John 10:7). No, this is not Christianity and in the case of those like Doug Pagitt and Phyllis Tickle I encourage you to take the advice of Jesus:
"Let them alone; they are blind guides. And if the blind lead the blind, both will fall into a pit." (Matthew 15:14)
_________________________________________________________________________
Endnotes
[1] Phyllis Tickle, The Great Emergence: How Christianity Is Changing and Why [Grand Rapids: Baker Books, 2008], Editor's Preface. 
[2] Ibid., 149, 150, 151, emphasis mine.
[3] John Bohannon, Preaching & The Emerging Church: An Examination of Four Founding Leaders: Mark Driscoll, Dan Kimball, Brian McLaren, and Doug Pagitt [Seattle: CreateSpace, 2010], 95.
[4] Ibid. 96, 97.
[5] Doug Pagitt: A Christianity Worth Believing [San Francisco: Jossey-Bass, 2009],
See also:
DOUG PAGITT EXCITED ABOUT INTERFAITH POWWOWS AT SOLOMON'S PORCH
FULLER SEMINARY SPONSORS EMERGING CHURCH HERETIC DOUG PAGITT
DOUG PAGITT AND HOMOSEXUAL SIN
DOUG PAGITT, THE EMERGING CHURCH, AND AFFIRMING HOMOSEXUALITY
DOUG PAGITT AND CHRISTIAN UNIVERSALISM
ROB BELL, PETER ROLLINS AND PHYLLIS TICKLE TOGETHER ADVANCING EMERGENCE CHRISTIANITY