By Ken Silva pastor-teacher on Nov 19, 2010 in Current Issues, Emergence Christianity, Emergent Church, Features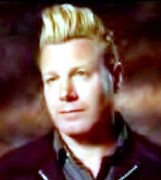 As I said recently in Apprising Ministries On Dan Kimball, it's a well known fact that this online apologetics and discernment work Apprising Ministries is certainly no friend of the sinfully ecumenical neo-liberal cult of the Emerging Church aka Emergent Church, and the awful impact that these rebels against the final authority of the Word of God are having upon the church visible through their postmodern Progressive Christian theology—a Liberalism 2.0—often referred to as "big tent" Emergence Christianity.
Regardless of where he may, or may not, be now it's simply beyond question that one of those involved with the EC, right from very early on, would be Dan Kimball, author of The Emerging Church; no amount of attempts at obfuscation on anyone's part can obscure that. With this in mind then, I also brought to your attention that the other day Christian apologist Chris Rosebrough, host of the Fighting for the Faith (F4tF) program on Pirate Christian Radio, had a lengthy meeting with Dan Kimball, which he later discussed on his F4tF.
While I'm not on Facebook, I did receive a number of phone calls and emails informing me of a controversy that apparently has arisen around some of the things Rosebrough has said concerning Kimball after a subsequent interview he did last week with the Emerging Church leader and pastor. Lord willing, later today here at AM I will be publishing a full transcript of that interview for your closer examination of just what it is that Dan Kimball told Chris Rosebrough about his own theological beliefs.
In the meantime, Kimball has released a post sharing his take on the aforementioned controversy entitled A call for Christian discernment web sites to lovingly discern each other, which I believe is also worth drawing your attention to. Kimball begins by telling us he had a:
couple things I wanted to express as someone I know has been hurt from a recent series of inaccurate things reported on Christian "discernment" web sites and in the comments on those web sites. In fact, many people get hurt from these web sites all the time. So often from misrepresentation and those posting not having facts correct about people.
(Online source)
At this point, I simply haven't the time to do a point-by-point analysis of Kimball's concerns. For now I wish to clearly state: 1) no one that I know in this field attempts to report "innaccurate things," so it goes without saying we would agree the goal is always to be accurate; and 2) the Emerging Church is often equally as guilty of "misrepresentation," as would be whatever discernment ministries to which he refers, when it comes to their presentation of fundamental doctrines held by most Bible-believing Christians.
Speaking here as a pastor myself, I'll tell you that Dan Kimball is right when he says:
Jesus says we will be held accountable to our words (Matthew 12:36). And that out of the overflow of our heart our mouths speak (or our fingers type) – (Matthew 12:34). So what is in us and our hearts, comes spewing out easy through our fingers as we type. 
(Online source)
And as I pointed out in my comment to him:
"Use your discerning skills and truly discern each other for a change."

Hmm, that sounds like it would also apply to leaders within the Emerging/ent Church as well, no? (Online source)
You can read this post by Emerging Church leader Dan Kimball in its entirety here.
See also:
GOD-CENTERED GOSPEL VS. MAN-CENTERED GOSPEL
CHARLES SPURGEON: THOSE WHO BURY THE GOSPEL WITH TRASH