By Ken Silva pastor-teacher on Nov 12, 2010 in AM Missives, Current Issues, Emergence Christianity, Emergent Church, Features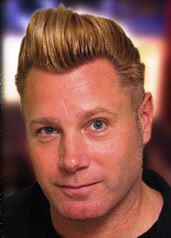 It's well known that Apprising Ministries is no friend of the sinfully ecumenical neo-liberal cult of the Emerging Church aka Emergent Church and the awful impact of these rebels against the final authority of the Word of God upon the church visible through their postmodern Progressive Christian theology—a Liberalism 2.0—often referred to as "big tent" Emergence Christianity.
Regardless of where he may, or may not, be now it's simply beyond question that one of those involved with the EC, right from very early on, would be Dan Kimball, author of The Emerging Church. The other day Christian apologist Chris Rosebrough, host of the Fighting for the Faith program on Pirate Christian Radio, had a lengthy meeting with Dan Kimball, which he later discussed on his FftF.
While I'm not on Facebook, I've received a number of phone calls and emails informing me of some kind of a controversy involving some of the things Rosebrough has said concerning Kimball; and further, his saying that I "agree" with his conclusions. I have spoken with Chris; and here I'm going to briefly clarify what he meant when Rosebrough said that I concur with him concerning Dan Kimball.
The context of my agreement with Chris Rosebrough is as follows; I told him, "If Dan Kimball had told me what you said he told you concerning his professed orthodox beliefs, then I also would have to take him at his word because I wouldn't judge his heart. Now that said, I would be watching him very closely from that point in order to determine whether Kimball's actions are consistent with his profession."
The last time I had written anything concerning Kimball was last February in Curious Associations Ed Stetzer, Dan Kimball, And Tim Keller MissionSHIFT. The reason for that is he simply hasn't been someone I'd felt led to cover anymore; though I have left my archive of prior Dan Kimball articles intact. I had also spoken to him numerous times over a period of five years via email and by phone.
Each time Kimball had asked me to keep any of the details off the record, which really goes to the heart of this matter. When one is a teacher in the public arena, via church conferences and books, then their beliefs and teachings are there for all to see. However, if one later says privately that they might believe other than their public record would show, we introduce the kind of confusion we're seeing in this case.
From listening to Rosebrough on his F4tF program today I understand he's been in further contact with Dan Kimball and there's a possibilty he will go on Rosebrough's program this Monday. I, for one, would hope that Dan Kimball will actually appear on F4tF and share with Rosebrough what it is that he does believe. For only by doing so can we begin to know whether, or not, Dan Kimball has changed his views.