By Ken Silva pastor-teacher on Sep 1, 2010 in AM Missives, Current Issues, Emergence Christianity, Emergent Church, Features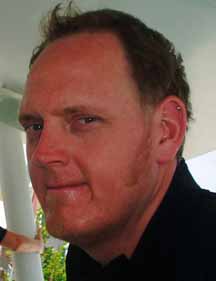 These are hidden reefs at your love feasts, as they feast with you without fear, shepherds feeding themselves… (Jude 12)
Christians Who Don't Believe What Christians Believe
Apprising Ministries has told you before that the sinfully ecumenical Emerging Church, which has now blossomed into a full-blown neo-liberal cult that's operating within mainstream evangelicalism itself, would prove to be a Trojan Horse unloading critical-thinking skills numbing Contemplative Spirituality/Mysticism under the guise of so-called Spiritual Formation ala Living Spiritual Teacher and Quaker mystic Richard Foster and his spiritual twin Dallas Willard. 
Online apologetics and discernment ministries tried to warn you that the primary goal of the Emergent Church has been to attack the Protestant Reformation—specifically Sola Scriptura—but, unfortunately, the warnings went unheeded. Instead mainstream evangelical churches made the horrible decision to use their Young Adult and Youth ministries as spiritual guinea pigs feeding them on materials from apostate EC leaders.
Two of the most notorious of these would be the heretical quasi-universalist Emerging Church pastor Doug Pagitt, who heads the Emergent Solomon's Porch, along with his equally heretical "theologian in residence" Tony Jones; two-thirds of the unholy trinity of the Emerging Church, with the other being guru Brian McLaren. Sadly, these men will have much to answer for having caused so many to make shipwreck of their faith (see—1 Timothy 1:19).
I'll tell you again that you listen to such fools to your own demise. In The New Christians With Christianity Worth Believing—No Sola Scriptura: Yes, Women Pastors And Queer Christians I showed some of what their spiritually libertine legacy comprises as well as mentioned that among the books authored by DougPagitt is one called A Christianity Worth Believing.
Now courtesy of A Simple Review of "A Christianity Worth Believing" we ask the question: What kind of Christianity does Doug Pagitt offer?
Emergent leaders use the same tactics in their books and lessons: a personal life story followed by an applicable theological lesson; very little use of scripture, and if any is used most commonly out of context; most of all, they commonly say, "Oh, we're not teaching that! Let me explain…" followed by an exact definition of what they claimed they weren't teaching. The obviousness of this latter point is sometimes so unintentionally humorous that I'm suddenly reminded of the end of An American Tail, where the villain is revealed to be a cat in disguise but says to the mice: "C'mon, who are you gonna trust? Me, or your own eyes?"

What Christianity has Pagitt presented us? We are taught that sin isn't a serious issue, that Jesus was simply an example of what we're meant to do, that the crucifixion wasn't necessary in the long run, that the afterlife isn't important, and that we can learn a lot more from holistic medicine than we can the Bible. At what point does this become Christianity? How can this be Christianity? The role of Christ is diminished and our role with God is simply played out in a post-modern ideal that borders along pantheism. You can call it spirituality, but you can't call it Christianity.

So what is a Christianity worth believing? I would move the Christianity we are taught in the word of God by the Eternal Word of God and His blessed apostles. The Christianity that promises eternal life through faith in Christ, so that we may be justified before the Father on the day of judgment, when the real "renewal" – not in holistic nature but in the body of believers who will be purified and sanctified forever – takes place. Upon no other form of Christianity should we take our stand. Amen. (Online source)
See also:
DOUG PAGITT, THE EMERGING CHURCH, AND AFFIRMING HOMOSEXUALITY
DOUG PAGITT AND CHRISTIAN UNIVERSALISM
DOUG PAGITT EXCITED ABOUT EVENTS THROUGH THE LENS OF THE ENNEAGRAM
DOUG PAGITT, JOHN PIPER, AND KARMA KICK-BACK
DOUG PAGITT AND ARROGANCE OF LIBERAL/PROGRESSIVE CHRISTIANS
DOUG PAGITT AND JOHN SHELBY SPONG