By Ken Silva pastor-teacher on Aug 12, 2010 in Current Issues, Rick Warren, Southern Baptist Convention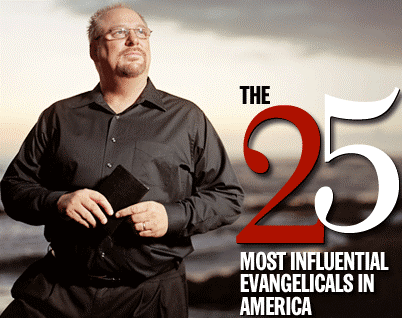 This is a bit of a follow up/update of the Apprising Ministries post Rick Warren Defends Church Challange where I told you that Purpose Driven Pope Rick Warren tweeted the below boast.
Warren then deleted it within a couple of hours, and yet today the self-professed "Pastor to pastors" who, "Leads network of churches in 195 nations-PEACE Plan," was offering a vigorous defense of it:

All of which led me to ask the question: Why did Rick Warren delete the tweet that he's now been vigorously defending? Curiously enough, as of this writing Warren's latest tweet teaches the pastors he pastors in the network of churches in those 195 nations:
Doubtful many pastors would argue with that particular position from PDL Pope Warren. So, with this in mind, let me draw your attention to the following tweet from Alan Fahrner, who tells us he's an "average guy in a small town in New Hampshire." Fahrner, a minister who preaches once a month at Antrim Church of Christ, asks:
Warren then answers Fahrner and tells him:
Really; PDL Pope Warren seriously thinks it's "a waste of time" to do "the right thing," even when he doesn't "feel like it," and explain 1) why his original post was not a boast as many pastors perceived it, and 2) answer why it is he deleted something that he would then spend the next morning defending.
From where I stand, surely a network of pastors Rick Warren pastors, in some 195 nations of the world, should be expecting a better example of character from their presiding bishop.
See also:
IS THIS DOCTRINAL AND SOUND DR. JOHN PIPER? 
RICK WARREN AND ROMAN CATHOLICS 
RICK WARREN DECEPTION ALREADY INVADING REFORMED CAMP  
SADDLEBACK CHURCH, RICK WARREN, AND SPIRITUAL DISCIPLINES 
DR. MICHAEL HORTON ON THE CHAMELEON-LIKE RICK WARREN 
THE INADEQUATE GOSPEL OF RICK WARREN