By Ken Silva pastor-teacher on Jun 4, 2010 in AM Missives, Brian McLaren, Contemplative Spirituality/Mysticism, Current Issues, Dallas Willard, Emergence Christianity, Emergent Church, Features, Richard Foster, Rob Bell, Spiritual Formation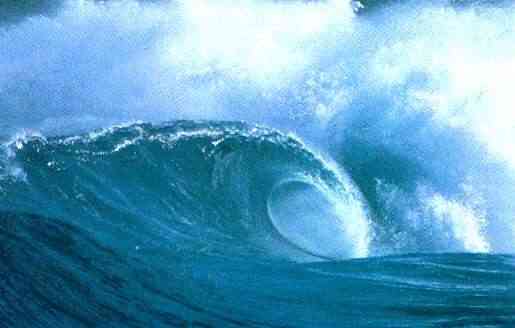 Apprising Ministries is a online apologetics and discernment labor in the Lord and part of my commission as pastor-teacher is to help make you aware of trends within the church visible. I wish I had better news but as I survey the horizon I see a tsunami of apostasy on the way; in large part because spiritually obtuse leaders within seriously squishy evanjellyfish didn't fight the neo-liberal cult of the Emerging Church, but rather, foolishly they would embrace it.
Well after all, they were only following Acts 15:1-2 in their new Missional Bible translation Anything Goes Evangelicalism: How To Make The World Love You:
Some inovative church planters came from Judea and started teaching the Lord's followers that they could not be saved, unless they were circumcised as Moses had taught. This caused lead apostle Paul and his missiologist bro Barnabas to include them in the next Explosive Growth conference so they share how they had contextualized the gospel.

So it was decided to send Paul and Barnabas and a few others to Jerusalem to have a missions conference with the apostles and the church leaders there to teach them how the missional church planters were engaging the Jewish culture and bringing the church back to her Jewishness.
Now I've pointed out before that a core doctrine of the Emergent Church has always been the corrupt Contemplative Spirituality/Mysticism (CSM), which numbs critical thinking skills, and is now being perpetrated as so-called Spiritual Formation (SF), e.g. by Living Spiritual Teacher and Quaker mystic Richard Foster along with his spiritual twin and SBC minister Dallas Willard. This teaching is critical for the new big tent progressive Liberalism 2.0 they're calling Emergence Christianity because this form of postmodern Progressive Christianity is more metaphysical and existential i.e. centered of self.
Once again I point you to Dr. Gary Gilley, pastor of Southern View Chapel, in five subsequent posts here at Apprising Ministries as I republish his excellent five part series on mysticism. Dr. Gilley did this series beginning in January of 2005 and his words now seem rather prophetic:
I am often asked what I see as the next important challenge facing evangelical Christianity. Such questions are asked in the wake of major movements that have changed the face of evangelicalism in the last two decades, including the market-driven church and the closely related "Purpose Driven Life" (PDL) campaigns that have so greatly impacted God's people. The legacy of both of these movements will not be that the church discovered new ways of worship, or new methodologies to replace the outdated. Instead, I fear that they will be remembered by future generations for their undermining of the authority of Scripture.

To be sure these movements were not the genesis of the lack of confidence in God's Word – there have been many forerunners. Actually they have capitalized upon this trend and have taken it to a new level. It is not that everything the church growth experts and PDL espouses is wrong; it is that the authority for what the church now believes has shifted. It has shifted from the infallible Scriptures to psychological and sociological experts, opinions of the masses, trends of the moment and the philosophy of pragmatism…

Such Christianity is devoid of the majesty of God and the wonder of His Word. It is only a matter of time until true believers grow tired of this insipid brand of evangelicalism with its 7-11 choruses (seven words sung eleven times); its dramatizations; its dumbed-down Bible teaching; its latest fad that promises to change lives but does not; and its "me-centered" orientation… The trend which I will address first is the one embracing mysticism which has its roots in Medieval Roman Catholic monks and hermits (the desert Fathers). This mysticism promises to bring us into contact with God in ways not experienced by most believers, and is especially appealing to those tired of fluffy Christianity. The other leaning is toward postmodernity…

[A] truly postmodern "evangelical" movement has arisen, which boldly affirms its postmodern understanding of life in general and Christianity in particular. This movement, which for now calls itself the "emerging church," is extremely popular on college campuses and among twenty-somethings, although its leaders are middle-aged. But before we tackle the emerging church we need to spend considerable time dealing with mysticism. Our starting point will be to grasp the meaning of mysticism in a Christian context, and then examine how it was practiced in ancient times. This will help us get a handle on why it is becoming all the rage today… (Online source)
See also: