By Ken Silva pastor-teacher on May 28, 2010 in Current Issues, Features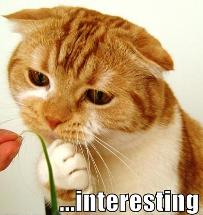 Apprising Ministries draws your attention to an interesting tweet last night from New Calvinist leader Mark Driscoll, who heads the Acts 29 Network: 
Teaching @ a Foursquare pastors conference tonight & thankful for the invite. (Online source) 
Here's more about this event from Lake Samm Foursquare Church: 
I want to invite you to our next "church planters tribe meeting" on May 27th. This meeting is a gathering of church planters past, present and future, and anyone who has a heart to team up with church planting in any way. 

I hope you will come and enrich our time with your presence.  I know that we can be mutually encouraged as we learn how to engage the darkness and bring The Light of the world to all people through church planting. (Online source) 
See also: 
ACTS 29 NETWORK AND REFORMED COUNTER REFORMATION SPIRITUALITY? 
ACTS 29 PASTOR MATT CHANDLER ON BEING A REFORMED CHARISMATIC 
CALVINIST CONTEMPLATIVE SPIRITUALITY/MYSTICISM? 
CONFUSION CONCERNING CALVINIST SPIRITUALITY? 
"CELEBRATION OF DISCIPLINE" BY RICHARD FOSTER AN ENCYCLOPEDIA OF THEOLOGICAL ERROR 
CONTEMPLATIVE SPIRITUALITY OF RICHARD FOSTER ROOTED IN THE EASTERN DESERT AND THOMAS MERTON