By Ken Silva pastor-teacher on May 18, 2010 in Current Issues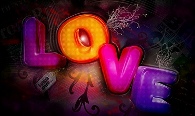 Apprising Ministries brings to your attention an odd post at Phoenix Preacher called Silva: No Correction Wanted, which seems like it may be related to Emergent Church Leaders And ODMS—Online Discernment Ministries. As you can see below that's an interesting choice of a graphic pastor Michael Newnham has chosen to use:
 
I'm really not exactly sure what pastor Newnham's issue is because he's told us, "With the current controversy surrounding Leonard Sweets appearance at a worship conference in Albuquerque
, I sought out Dr. Sweet to inquire about what had happened." And then pastor Newnham goes on to inform us, "I'm grateful and honored to call Leonard Sweet my brother."[1] And as I pointed out in Emergent Church Leaders And ODMS—Online Discernment Ministries he's also said, "Leonard Sweet denounces the 'new age' teachings they brand him with and he's publicly criticized the emergent movement."
And yet in the aforementioned no correction post pastor Newnham opines:
I told our readers that Dr. Sweet had been taken off the speakers list over a week ago. You wonder why? The onslaught from you and your fellow ODM's. (Online source)
Hmm, then we're left to wonder; if Leonard Sweet is as orthodox as pastor Newnham suggest, then why is it he was taken off of the speaker list in the first place? Pastor Newnham repeatedly says of me:
More odd to me is the fact that although Dr.Sweet has answered all your concerns you still continue to slander him… My question to Silva is why he insists on continuing to slander a man… (Online source)
Rather than deal with the facts in evidence, e.g. in the case of Sweet the Leonard Sweet Quotes by Sandy Simpson of the fine online apologetics and discernment ministry Deception in the Church, critics of online apologetics and discernment ministries really love to just toss out the old "slander" charge when they disagree with something one of us documents. However, their big problem is that slander has to do with the spoken word; and since I've done nothing more than to write my views about Leonard Sweet, the charge pastor Newnham would be attempting to lay at my feet is one of libel.
However, it is not libel to express one's opinion, which is all I've done; and I'll also be real interested to see what pastor Newnham is going to say to, and about, the parties who were actually involved in the alleged "disinvitation" of Leonard Sweet. I had zero to do with that. And perhaps pastor Newnham should now repent of his false accusations and judgmentalism:

________________________________________________________________________________
Endnotes:

1. http://tinyurl.com/2do6ram, accessed 5/18/10.
See also:
CONCERNING LEONARD SWEET OF THE EMERGING CHURCH AND CHRISTIAN EDUCATION
EMERGENCE CHRISTIANITY: QUANTUM SHIFT TO PANENTHEISM
BRIAN MCLAREN AND EVANGELICAL PANENTHEISM
EMERGENCE CHRISTIANITY AND PANENTHEISM
BRIAN MCLAREN SPREADING DIVISION IN THE CHURCH
THE EMERGING CHURCH, PHILIP CLAYTON, AND NEW PROGRESSIVE THEOLOGY