By Ken Silva pastor-teacher on May 17, 2010 in AM Missives, Current Issues, Features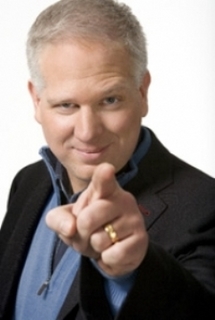 Apprising Ministries talked about the consequences of Glenn Beck believing the doctrine of the non-Christian cult of the Church of Jesus Christ of Latter-day Saints (the Mormons) in Apprising Ministries To Glenn Beck; he believes in a Jesus who does not exist, and therefore, cannot save anyone.
Here now is the "Jesus of Mormonism" as he introduces himself to you:
I am the Jesus Christ of the Church of Jesus Christ of Latter-day Saints (the Mormons). My original Church went through a total apostasy and I took the Priesthood from the earth. In 1820 by one account—as there are nine different accounts—I appeared with Heavenly Father to Joseph Smith who would be the prophet to restore my Church. I told him that everything the historic Christian Church had taught was an abomination in my sight and that all who believe in those doctrines are corrupt. I am the spirit child who was born first to Heavenly Father, whose name is Elohim, and who has a body of flesh and bones as tangible as man's.
Elohim was once a man who lived on the planet Kolob. He died and was resurrected by his father—after earning his way to godhood—as did his father before him and on back. Heavenly Father pro-created all of us through sexual relations with one of his celestial wives and we are all his spirit children. I was born first; next was Lucifer, and then on down the line comes you. When the head of the gods—of which there are countless numbers—called a council of the gods I came up with a better plan of salvation than my brother Lucifer did. So I became the Savior for Heavenly Father's children on earth. I was conceived for my earthly mission when Heavenly Father came down and had sexual relations with his daughter the Virgin Mary.
I sweat great drops of blood for your sins in the Garden of Gethsemane. Then on the cross I finished my work; and because of that atonement, all persons on this earth are going to be resurrected. And so now you have a chance to earn your way to becoming a god just like me by working the Gospel Principles taught by the Mormon Church. But be careful because my blood was not sufficient to cover some of your sins my prophet Brigham Young once taught for me. He said, "There's not a man or woman who violates the covenant made with their God that will not be required to pay that debt. The blood of Christ will never wipe that out. [And y]our own blood must atone for it."
Not the best of times for Jonathan Falwell and Liberty University right now. In the Christian Research Network post Jonathan Falwell Continues Downhill Drive I told you that in addition to having the Mormon Glenn Beck in for a commencement address he tweeted that purveyor of corrupt Contemplative Spirituality/Mysticism John Ortberg would be speaking his church: 
John Ortberg will share on what to do when you're spiritually stuck at TRBC this Sunday. (Online source)
And of course there's the sad situation with Dr. Ergun Caner apparently embellishing his credentials. Below is the commencement address of the non-Christian Glenn Beck at LU. You can watch the entire presentation right here.
See also:
MORMONISM: PLEASE SPECIFY SOURCES FOR APPRISING MINISTRIES TO GLENN BECK
MORMON CHURCH: DEITY OF CHRIST
MORMON CHURCH: JESUS LITERALLY GOD'S CHILD
THE MORMON CHURCH'S VIEW OF THE BIBLE
CONTRADICTIONS IN MORMON "SCRIPTURES"
THE CHURCH OF JESUS CHRIST OF LATTER-DAY SAINTS VS. THE GOSPEL