By Ken Silva pastor-teacher on Apr 8, 2010 in Current Issues, Features, Rick Warren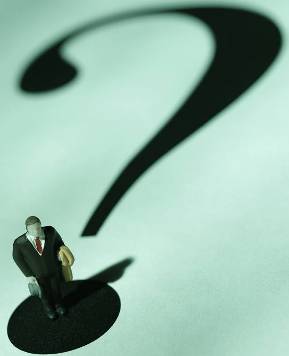 As Apprising Ministries keeps an eye out concerning the Warrengate opened when Dr. John Piper erred in inviting Purpose Driven Pope Rick Warren to be a keynote speaker at the Desiring God Conference 2010 I came upon a short post today by Will Hatfield called An Exercise in Separation Otherwise Known as Discernment.
Blogging at The Quest: A Network of Young Regular Baptist Leaders Hatfield reminds his readers that quite some time ago "John Piper invited Rick Warren to be a part of the national Desiring God conference coming up this fall." And that though the "news has been out for a while," just now "people are starting to absorb the announcement and question and criticize Piper."
Dr. Piper didn't really so much as anticipate such reaction, but rather, he had little choice but to respond because the news had finally broken and there was no little shock to many of his long-time supporters. Hatfield continues:
First of all, in inviting Warren, Piper is overall being consistent with his prior practice. Piper brings a variety of speakers from different backgrounds to speak at the conferences he hosts. He also belongs to a denomination that doesn't draw hard lines in the sand (see the open theism controversy in the Baptist General Conference). However, his Desiring God conference is neither a denomination nor a church.

It's a conference dedicated to the promotion of certain ideas or ideals. The problem is that Rick Warren has a patchwork quilt of things that one could say about him. (Online source)
Leaving aside Rick Warren, the  Bill Clintonesque "Protestant" who embraces the apostate Roman Catholic Church as brothers in Christ, Hatfield's post offers a good chance for further dialogue concerning:
the importance of the platform (by "platform" I mean any opportunity to speak/preach to an organization or group of people) and why people do different things with it. As Challies said in his post, "That's the thing about platforms—once built, they need to be nurtured, preserved and protected."

I see two major uses for the platform:

To promote your beliefs. For example, our national conference is designed primarily to promote what we believe and fellowship around it.
To sharpen what you believe and how you express it. This use of a platform often is where major questions arise, because to sharpen your beliefs, typically you have to bring someone in from outside who believes differently from you in some ways. His preaching and presentation will challenge you to integrate your theology better than you did before. In fact, you may not come to agree with everything he says or how he says it. (Online source, bold his)
Will Hatfield goes on to propose a series of questions, which you can read and address right here. 
See also:
WARRENGATE, JOHN PIPER, AND THE NEW CALVINISM
DR. MICHAEL HORTON ON THE CHAMELEON-LIKE RICK WARREN
THE INADEQUATE GOSPEL OF RICK WARREN
SBC PROTESTANT PASTOR RICK WARREN DOUBLE-MINDED ON THE REFORMATION AND ROMAN CATHOLICISM
SOUTHERN BAPTIST PASTOR RICK WARREN AND SADDLEBACK CHURCH OPENLY RECOMMEND CONTEMPLATIVE SPIRITUALITY/MYSTICISM
DR. ROD ROSENBLADT CALLS RICK WARREN'S MAN-CENTERED THEOLOGY "ROMAN CATHOLIC"