By Ken Silva pastor-teacher on Apr 7, 2010 in AM Missives, Current Issues, Features, Rick Warren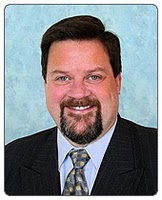 Apprising Ministries has been keeping you updated on Warrengate; and here in this post, I point you to the Iron Sharpens Iron website of my friend Chris Arnzen. Now Phil Johnson, who works closely with Dr. John MacArthur and blogs at Pyromaniacs has weighed in on Warrengate. 
From the ISI website: 
Phil Johnson, president of "Grace To You," the radio, television & tape ministry of world-renowned radio Bible teacher, author & pastor, Dr. John MacArthur, will address the theme: "The John Piper-Rick Warren Controversy: A Balanced Response".

As many of you have heard, it was no "April Fools Joke", as our guest Phil Johnson originally thought. John Piper, highly sought after conference speaker, popular Reformed author, founder of the ministry Desiring God (see www.DesiringGod.org), and pastor of Bethlehem Baptist Church in Minneapolis, MN (see http://www.hopeingod.org/), has invited controversial Southern Baptist pastor and best-selling author Rick Warren to speak on the theme "Thinking Purposefully for the Glory of Christ: The Life of the Mind and Global Reality", to the 2010 Desiring God National Conference (see
http://www.desiringgod.org/Blog/2323_more_details_about_our_national_conference/). Warren is on a speaking roster that includes such powerful defenders of the Reformation as Al Mohler, R.C. Sproul, Thabiti Anyabwile and John Piper himself.

This has come as a shock to many who greatly value John Piper and his ministry due to the fact that Rick Warren has publicly taken positions on various important issues and has spearheaded activities that most folk in the Reformed/Sovereign Grace community consider to be antithetical to Reformational thinking. In addition to Warren's invitation to Barack Obama (then Senator), a militant pro-abortionist and pro-homosexual rights advocate, to speak at his church in December, 2006, for his Global Summit on AIDS, many of Warren's theological positions are disturbing to many who love and admire Piper.

As Michael Horton, cohost of " The White Horse Inn" radio broadcast and editor-in-chief of Modern Reformation magazine , so aptly put it:

"I admire Rick Warren's zeal for reaching non-Christians and concern for global challenges. I respect him for giving away much of his income for charitable purposes.
"At the same time, I believe that his message distorts the gospel and that he is contributing to the human-centered pragmatism that is eroding the proper ministry and mission of the church… While I applaud his concern for social justice, I am concerned that he confuses the law with the gospel and the work of Christians in their vocations (obeying the Great Commandment) with the work of Christ through his church in its ministry of Word and sacrament (the Great Commission)…

"…When USA Today asked him why Mormon and Jewish leaders are involved in his pastoral training programs, Rick Warren reportedly said, 'I'm not going to get into a debate over the non-essentials. I won't try to change other denominations. Why be divisive?' (USA Today, July 21, 2003). Rick Warren endorses a host of books, from New Age authors to Emergent writers to conservative evangelicals. So why not include Calvinists?…

"…We can be so proud of getting the gospel right while we don't bother to get the gospel out to those who need it. Furthermore, we can be self-confident in our theological integrity while ignoring the Word of God when it impinges on questions of social concern.Yet the answer is not 'deeds over creeds,' but to be re-introduced to the creeds that generate the deeds that are the fruit of genuine faith. Getting the gospel right and getting the gospel out, as well as loving and serving our neighbors, comprise the callings of the church and of Christians in the world. However, confusing these is always disastrous for our message and mission." (Read entire article here: http://www.whitehorseinn.org/archives/425.html).

While our guest Phil Johnson is extremely concerned over John Piper's discernment in inviting Rick Warren to speak at his 2010 Desiring God National Conference, he is equally concerned and dismayed over the slanderous reactions of some brethren who deem Piper himself to be a heretic, or worse, a non-Christian, over this news.

Phil Johnson, also maintains "The Spurgeon Archive", the largest collection of Charles Haddon Spurgeon resources on the world wide web, and his blog site, http://teampyro.blogspot.com/. 
You can listen to and download the program right here.
See also:
CROSSTALK: BOB DEWAAY ON WARRENGATE AND JOHN PIPER
THE INADEQUATE GOSPEL OF RICK WARREN
SBC PROTESTANT PASTOR RICK WARREN DOUBLE-MINDED ON THE REFORMATION AND ROMAN CATHOLICISM
SOUTHERN BAPTIST PASTOR RICK WARREN AND SADDLEBACK CHURCH OPENLY RECOMMEND CONTEMPLATIVE SPIRITUALITY/MYSTICISM
SADDLEBACK CHURCH PASTORS USING ROB BELL TEACHINGS
DR. ROD ROSENBLADT CALLS RICK WARREN'S MAN-CENTERED THEOLOGY "ROMAN CATHOLIC"