By Ken Silva pastor-teacher on Apr 6, 2010 in Current Issues, Features, Rick Warren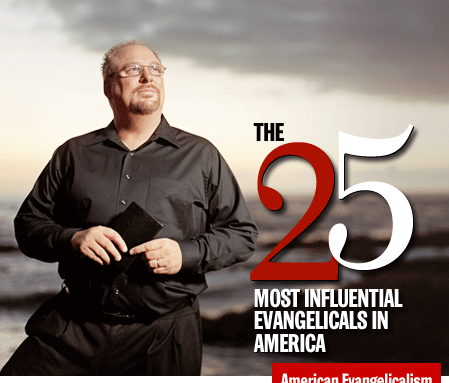 Apprising Ministries made it clear in Desiring God 2010, John Piper, And Warrengate that this isn't about Dr. John Piper because no one credible is saying he's anything other than a dear brother in Christ who's made a mistake by inviting Purpose Driven Pope Rick Warren to be a keynote speaker at the Desiring God Conference 2010. What's been forgotten is there's a very real reason why I refer to Warren as the PDL pope.
In his John Piper Opens The Door To The Lion's Den at his Watcher's Lamp blog my friend and AM correspondent Jim Luppachino speaks as one of "those people who [have] experienced the great pain of being thrown on the tracks because the pastor was on the Purpose Driven train." He gives us his firsthand account as to the methodologies used in Pope Warren's PDL church organization and shows why "this news is crushing" concerning Piper's choice to bring Warren in to DG 2010:
History repeating itself.

A congregation led by a Biblical pastor sees the introduction of pseudo-theological ideas. A few people instantly recognize the man-centered commercialism, but most pay no mind to what the pastor has said because the pastor is just that…the pastor.

Soon the church is put on a course that departs from it's Biblical moorings and is now powered by marketing and CEO style leadership. Any member that expresses concern about the departure from Scriptural authority is marginalized, maligned and bullied out of the church.

This church growth methodology has been championed by Rick Warren. Warren also advocates interfaith acceptance in the name of doing good works. He asked Islam's Allah for forgiveness. He encourages formal relations with Roman Catholicism. His best selling book edifies Roman Catholic mystics.

This is just the tip of Warren's mired and polluted theological, doctrinal iceberg. (Online source)
Even the non-confrontational Tim Challies offers the following "personal note" in his Why John Piper Should Not Have Invited Rick Warren:
I have spent at least four years in a Warren church and four years in a Piper-influenced church. I've spoken to hundreds of people who have been involved in each kind of church. And when it comes to Warren's Purpose Driven model, I've been there, done that and have the scars to prove it. I've seen how his kind of ministry plays out.

I've read the book Transitioning which describes the (sometimes brutal) process of making an established church a Purpose Driven church. I've seen what it does, I've seen how it treats people, I've seen how it hurts them and stunts their growth. I've received innumerable e-mails from people who have experienced the same thing… 

While I don't doubt that Rick Warren loves the church and loves the Lord, neither do I doubt that he does harm to the people and to the Name he loves so much. To invite him to this conference is to downplay all of the harm brought about by his unbiblical and pragmatic style of ministry. (Online source)
At his In Defense of the Gospel blog, in his John Piper to Feature Rick Warren: What Are the T4G Men For to Do?, Lou Martuneac looks at an important angle concerning a somewhat already fragile alliance:
The revelation of John Piper's invitation of Rick Warren to his Desiring God (DG) conference could not have been welcome news for Together for the Gospel (T4G)1 organizers and its key note speakers on the eve of their event. The Piper/Warren issue is sure to be the buzz of the conference. I do not expect anything on the Rick Warren invitation from the platform speakers unless it comes from Piper, which he may feel compelled to address in an attempt to quell the buzz.

The true irony of this year's T4G is the theme, which is, "The (Unadjusted) Gospel." Rick Warren is among the high priests of a watered down, non-saving message. IMO, only Zane Hodges, Bob Wilkin and the GES's Crossless Gospel could possibly eclipse Rick Warren's heretical reductionism. See- The Gospel of the Christ: One is Baffled…

I half-suspect Piper may take the platform at the outset to address the Warren invite. Why? For the purpose of getting it on the table, hashed out and hopefully quelled so that it is not a major lingering distraction during the conference. Nevertheless, there will undoubtedly be a huge buzz on the floor of T4G and in small groups settings throughout the conference. (Online source)
Today my fellow Christian Research Network contributor Jon Cardwell weighs in on Warrengate over at his blog Justification By Grace:
Except for an article written by my friend, Mike Ratliff, I haven't read any other articles concerning John Piper's inviting Rick Warren as one of the speakers for the 2010 Desiring God National Conference.  There has been much said and much written about this on the information superhighway, and it's not as if I didn't have an opportunity to read the other articles; I had plenty of opportunities but for some reason, I passed them by…

I'm not only glad I didn't read the other articles, I'm glad I hadn't written anything prior to this concerning this kerfuffle.  The reason for that is because I also realize, even in writing a comment on my Mike Ratliff's article, that it would be better to talk about this without my emotions being in the way…

Are John Piper's reasons valid enough to justify inviting Rick Warren to speak in Piper's pulpit?  Dr. Piper believes they are, according to the YouTube video… [However] I wouldn't invite any Purpose-Driven® pastor to preach to the congregation the Lord has charged me to watch over and protect: because our theologies are just fundamentally and foundationally incompatible. (Online source)
And Cecil Andrews of Take Heed Ministries offers further some information, and commentary, in his article John Piper Invite To Rick Warren.
See also:
THE INADEQUATE GOSPEL OF RICK WARREN
DR. MICHAEL HORTON ON THE CHAMELEON-LIKE RICK WARREN
SBC PROTESTANT PASTOR RICK WARREN DOUBLE-MINDED ON THE REFORMATION AND ROMAN CATHOLICISM
SOUTHERN BAPTIST PASTOR RICK WARREN AND SADDLEBACK CHURCH OPENLY RECOMMEND CONTEMPLATIVE SPIRITUALITY/MYSTICISM
SADDLEBACK CHURCH PASTORS USING ROB BELL TEACHINGS
DR. ROD ROSENBLADT CALLS RICK WARREN'S MAN-CENTERED THEOLOGY "ROMAN CATHOLIC"