By AM on Feb 20, 2010 in Emergence Christianity, Emergent Church, Radio Appearances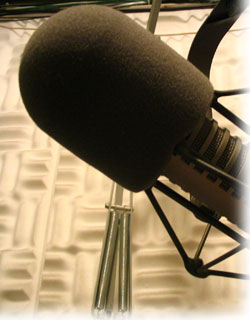 The online apologetics and discernment work Apprising Ministries is a leading labor in the Lord exposing the neo-liberal cult of the sinfully ecumenical Emerging Church de-formation of the Christian faith aka Emergent Church—that's now morphed into Emergence Christianity (EC). 
In this program of Mission America pastor Ken Silva discusses with host Linda Harvey how AM began, why the EC became a focal point, and then provides a basic overview of why this de-formation of the Christian faith is so dangerous.
You can listen to this program right here.
See also:
BRIAN MCLAREN INVITES YOU ON HIS QUEST TO DESTROY CHRISTIANITY
MEET MENTORS AND METHODOLOGY OF BRIAN MCLAREN
MYSTICISM MELDS MUSLIM MYSTICS TO TONY CAMPOLO AND EMERGENCE CHRISTIANITY
TONY JONES, THE EMERGING CHURCH AND PROGRESSIVE CHRISTIANITY
DOUG PAGITT AND ARROGANCE OF LIBERAL/PROGRESSIVE CHRISTIANS
THE NEW CHRISTIANS WITH CHRISTIANITY WORTH BELIEVING—NO SOLA SCRIPTURA: YES, WOMEN PASTORS AND QUEER CHRISTIANS